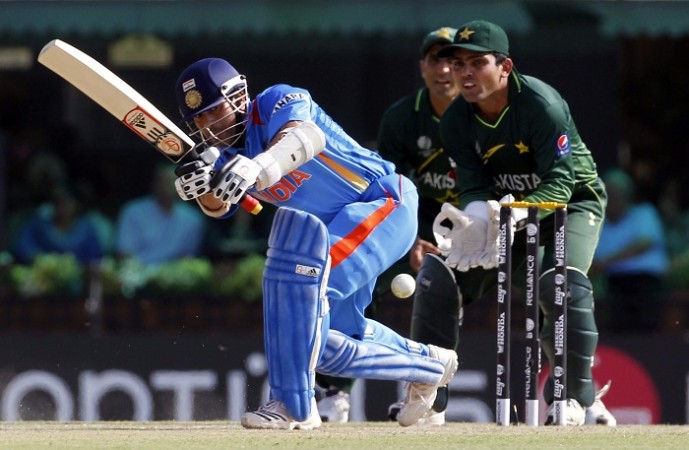 The All-Star series is set to begin on 7 November in the US and the excitement has already reached fever pitch in the nation, which is full of basketball and baseball enthusiasts. The US, for a change, will host some of the greatest cricketers who have ever graced the gentleman's game.
The three-match T20 series, which has been initiated by Sachin Tendulkar and Shane Warne, will be played in three well-known baseball stadiums in the US. However, the cricketers have to adjust to drop-in pitches, which are going to be used for the series.
The first T20 game of the three-match T20 series will take shape on 7 November at Citi Field in New York. The second and third T20 matches will take place at Minute Maid Park in Houston and the Dodger Stadium in Los Angeles respectively.
A number of top retired cricketers have already reached the US and are gearing up for the mega All-star series. Players such as Brian Lara, Allan Donald, Curtly Ambrose Wasim Akram, Matthew Hayden, Ricky Ponting, Virender Sehwag and Sourav Ganguly are set to provide a glamorous atmosphere in the US.
It will be the first time that such international stars will play in the US. Hats off to Sachin and Shane for even thinking of a series in the US with retired cricketers, but such efforts only raise the chance of increasing the popularity of the sport on a global stage.
The teams are set to be picked on Thursday. The players will be split between two teams -- Sachin's Blasters and Warne's Warriors. However, players like Shoaib Akhtar have already stated their desire to be in the same team as Sachin Tendulkar; it remains to be seen if his wish materialises.
Irrespective of the players that are going to represent either side, Tendulkar has already made it clear that the series is not going to be taken lightly by any of the players.
These retired cricketers may not be able to set the stadiums in the US ablaze with their big hitting or fast bowling like they did during their prime (considering many like Ambrose, Lara and Donald hung their boots from international cricket some years ago), but they must have some gas in their tank to entertain the fans in the US.
What makes the All-Star T20 more interesting is that these players will be involved in a format -- T20 -- which only came into being after some of the players retired from the game.
Complete All-star T20 series
Get the 2nd T20 schedule and full tv listings HERE
Sachin's Blasters vs Warne's Warriors 1st T20 schedule
Date – 7 November
Time – 1pm ET (11:30pm IST, 7pm BST, 4am AEST)
Venue - Citi Field in New York
Sachin's Blasters vs Warne's Warriors 2nd T20 schedule
Date – 11 November
Time – 9pm ET (7:30amIST and 3am BST (12 November), 12pm AEST
Venue - Minute Maid Park in Houston
Sachin's Blasters vs Warne's Warriors 3rd T20 schedule
Date – 14 November
Time – 9:30pm ET (8am IST and 3:30 am BST (15 November), 12:30 pm AEST
Venue - Dodger Stadium in Los Angeles