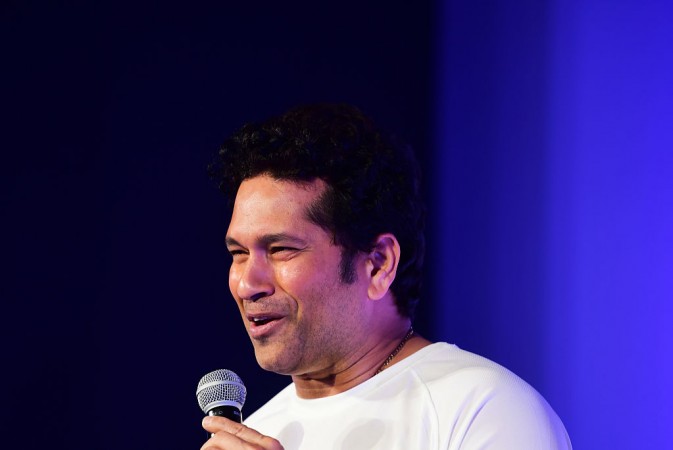 After retiring from cricket, batting legend Sachin Tendulkar has been seen in many roles. Now, he will enthrall fans across the globe in a new mobile game of his - "Sachin Saga Cricket Champions". For this, he had an "eventful" shooting experience in London.
Tendulkar, today (December 7), said he had to bat in a hi-tech studio in London in front of 36 cameras and 28 sensors on his body. He was wearing a special suit for this.
"Shooting for this game was eventful. We have been working on this for close to two years. It is not something which has happened overnight. A lot of thoughts were behind this. A different kind of shooting (for me) for this game," he said in Bengaluru during the launch of his mobile game.
He added, "We shot in a hi-tech studio in London where James Bond films were shot. I had to wear a special suit. I told them to make sure that my pictures (in this suit) don't go out. There were 36 cameras and about 28 sensors put all over my body including my hair, to capture those moments. All those moments who can see them in the game. That is how I moved on the field."
On his mobile game, he said, "This game means a lot to me. I know I have also told it is important to be outdoors, because that is how I grew up. I grew up in a different era when there was no accessibility to smart phones. Obviously, I preferred going out. But I have always believed it is best to have a balance between the two (outdoor and indoor activities)."
Tendulkar's mobile game is available for free download on Google Play.