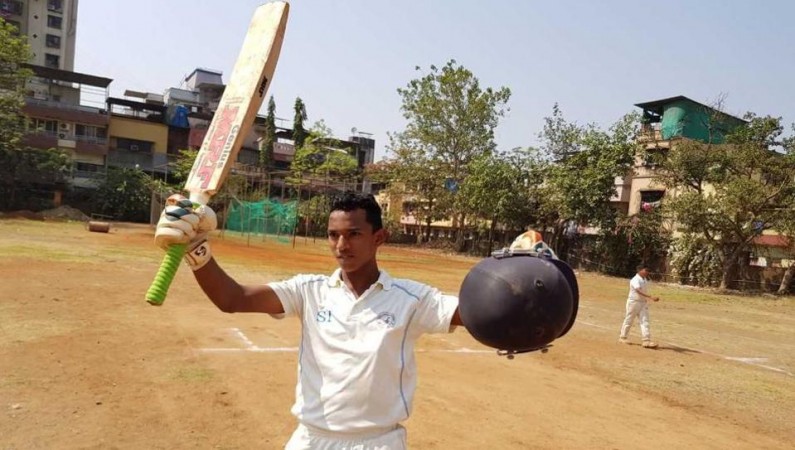 Two years ago, Pranav Dhanawade took the cricket world by storm as he smashed a mammoth 1,009 not out in Mumbai. Now, another such feat has been recorded in Navi Mumbai.
On January 4, 2016, 15-year-old Pranav blasted 1,009 not out off just 327 balls. He had shattered a 117-year-old record for the most runs in minor cricket. He had hit 129 fours and 59 sixes.
Yesterday (January 30), another boy from Maharashtra has gone past Pranav's incredible score. 13-year-old Tanishq Gavate made headlines in India with an unbelievable innings of 1,045 not out from 515 balls.
His knock at the Yashwantrao Chavan English Medium School ground in Kopar Khairane, Navi Mumbai, included 149 fours and 67 sixes.
Class Eight student Tanishq's runs scored using "MRF Genius" bat, came for Yashwantrao Chavan XI (picked by the organisers) against the Yashwantrao Chavan English Medium School in the two-day (January 29 and 30) semi-final of Navi Mumbai Shield Under-14 tournament.
However, Tanishq's score will not be officially part of the record books as the tournament is not recognised by Mumbai Cricket Association (MCA).
Speaking to International Business Times, India, Tanishq's coach Manish said the boy had scored 316 not out in the quarter-final and followed that with 1,000 plus knock.
"Tanishq scored 316 not out in the quarter-final. He carried that form into the semi-finals and constructed this incredible knock," a delighted Manish said.
The coach said he and others were in discussions with MCA to get official recognition for the tournament from May this year.
When asked about the ground size, he said, "The off-side boundary was about 50 to 55 yards and legside between 60 and 65 yards. This is approximate size."
The right-hander, who turns 14 on April 21, is a big fan of Sachin Tendulkar and has learnt a lot from watching him, according to his coach. No wonder, the youngster uses "MRF Genius" bat used by Tendulkar.
India captain Virat Kohli, South African superstar AB de Villiers and other international cricketers also use "MRF Genius" willows.