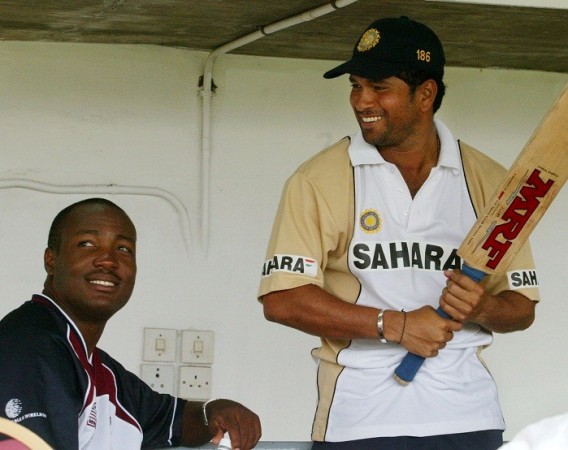 Come 7 November and cricket fans all around the world will shift their focus to a nation -- the US -- which will host a number of retired stars for a glamorous three-match T20 series. All the matches are going to be played in some of the well-known baseball stadiums in the US.
Citi Field in New York will host the first T20 on 7 November and the second T20 will be played at Minute Maid Park in Houston on 11 November. The Dodger Stadium in Los Angeles has been selected as the venue for the third and final T20 of the All-star series on 14 November. Drop-in pitches are going to be used in the series.
The All-star T20 series, which has been initiated by two legends of the game -- Sachin Tendulkar and Shane Warne -- has attracted some of the best retired names from the recent past. Former cricketers from all around the globe will gather in the US to make the event a spectacular one.
Players such as Brian Lara, Lance Klusener, Sourav Ganguly, Virender Sehwag, Carl Hooper, Ricky Ponting, Matthew Hayden along with other cricketers shall enthral the audience all over the world as the series is set to be shown on TV in a number of countries, including India.
Very few cricketers, who will feature in the All-star series, have had a chance to feature in the T20 format during their prime.
Players such as Hooper, Klusener Curtly Ambrose, Wasim Akram and others had well retired before the advent of T20 cricket at the international circuit. Hence, players such as Klusener, who loved taking the attack to the opposition, should enjoy this three-match T20 series to the hilt.
Meanwhile, other players such as Ponting and Sehwag, who have experience in this format at the international level, will try to liven the atmosphere in the US with their batting exploits.
Though all the cricketers, who will participate in the All-star series, are past their time, expect them to give their best as they did during their international career. With players such as Sehwag, Tendulkar, Lara in the batting department and Akram, Glen McGrath, and Warne in the bowling line up, expect some great clashes of the past to be re-lived.
Complete list of players (Country-wise)
India – Sachin Tendulkar, Virender Sehwag, Sourav Ganguly, VVS Laxman, AJit Agarkar and Sameer Dighe
Australia - Shane Warne, Ricky Ponting, Andrew Symonds, Mathew Hayden and Glen McGrath
South Africa – Shaun Pollock, Alan Donald, Lance Klusener, Jaques Kallis, and Jonty Rhodes
West Indies – Brian Lara, Carl Hooper, Courtney Walsh and Curtly Ambrose
Pakistan - Wasim Akram, Shoaib Akhtar, Saqlain Mustaq and Moin Khan
Sri Lanka – Muttiah Muaralitharan, Mahela Jayawardene and Kumar Sangakkara
England – Graeme Swann and Michael Vaughan
New Zealand – Daniel Vettori