Out-of-form cricket star Suresh Raina has revealed he had spent time with batting legend Sachin Tendulkar in a bid to regain his place in the Indian limited-overs side.
Raina had last played for India in a Twenty20 International against England in February, earlier this year. The left-hander, who once was an indispensable member of the limited-overs squad, top-scored with 63 in a match-winning cause.
Rough patch for limited-over speciallist
Raina had been inconsistent in the 50-over format as well. Notably, The left-hander has not featured in an ODI for India since October 2015.
His batting average in his favourite format - T20 - has also dipped with time and fierce competition for the middle-order spot meant the Uttar Pradesh batsman had to make way for the likes of Kedar Jadhav and Lokesh Rahul, who have been impressing in both the T20 and the 50-over formats.
Raina was even dropped from the annual contract list and he was reportedly labelled a 'reluctant' cricketer by former state coach of Uttar Pradesh. The cricketer even went on to cite his daughter's illness as the reason for his prolonged absence from Virat Kohli's Team India.
While he was expected to make the limited-overs squad for the recently-concluded Sri Lanka tour, especially after a decent IPL campaign for Gujarat Lions in 2017 (442 runs at 40.18), Raina was axed as he reportedly failed fitness tests.
Tendulkar to the rescue
The southpaw has conceded he felt low, following the bad phase and had approached Tendulkar to help him out. He added that the batting legend had given a positive review about his technique after three-hour-long training sessions everyday.
"I was feeling low in between, so I messaged him one day saying, 'I want to come to Mumbai. Can you spend sometime with me?' Despite his busy calendar he spared some time for me," Raina, who has been named captain of Duleep Trophy side - India Blue, told "The Indian Express" newspaper.
"I spent a few days with Sachin paaji, I practiced with him for three hours daily. He told me I am batting well, my feet are moving nicely. I'm looking more compact. I saw the videos, my head position is coming nicely."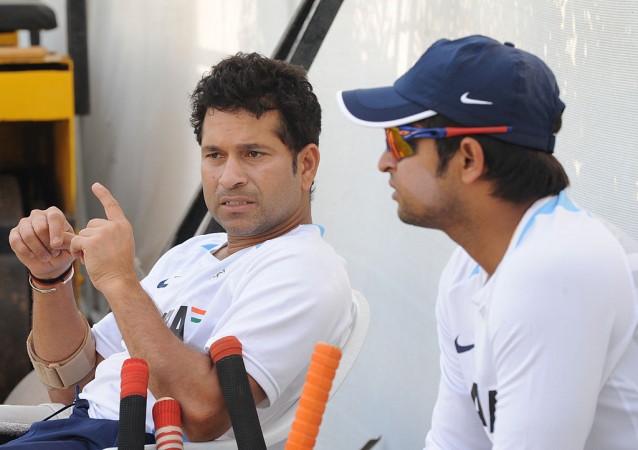 Issues with fitness?
Raina also rubbished reports that had been claiming he failed fitness tests along with Yuvraj Singh ahead of the Sri Lanka series. The World Cup-winning star added he is feeling good about his fitness.
"It was all made up by the media. If I had failed any test, I would have been told by the board and the trainer. It will be unfair for me to talk about it. For four to five months, I have really work hard on my fitness. I have lost more than five kilos. My flexibility has improved," Raina added.
Raina is now gearing up to lead the Blue side in their first Duleep Trophy pink-ball four-day game against Dinesh Karthik-captained India Red from September 13 in Kanpur. The former Gujarat Lions skipper needs to be at his best and prove his critics wrong if he is to make an international comeback.
"I will approach it as you approach a four-day game. The more you stay at the crease, there are more chances of getting runs. I have been watching my old tapes. There are a few points Sachin has told me, I will try them," Raina said.