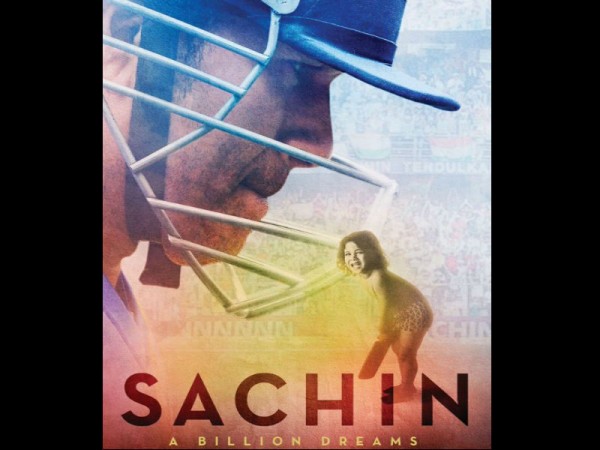 The wait is finally over. Former Indian cricket captain Sachin Tendulkar has announced the release date of his film Sachin: A Billion Dreams, which is based on the life of the legendary cricketer.
Sachin A Billion Dreams teaser out: This is how a wild child turned into a virtuous hero [VIDEO]
Sachin on Monday (February 13) took to his Twitter handle to reveal that the film will hit the big screen on May 26, 2017. "The answer to the question that everyone's asking me is here. Mark your calendars and save the date. @SachinTheFilm releases 26.05.17," Tendulkar said in a Twitter post.
The biographical film will mark the acting debut of Sachin and will also feature his son Arjun Tendulkar. Sachin: A Billion Dreams is believed to revolve around the extraordinary career of the legend, who retired from international cricket in 2013. It will apparently focus on his personal life as well.
Ever since the first look and teaser of the film was revealed last year, millions of fans of Sachin have been eagerly waiting for the movie. Shah Rukh Khan, Virender Sehwag, Virat Kohli had also expressed their willingness to watch the film.
Produced by Ravi Bhagchandka and Carnival Motion Pictures, Sachin: A Billion Dreams is directed by James Erskine while its music has been composed by A R Rahman.
Of late, biopics on cricketers have become a trend. After Emraan Hashmi-starrer Azhar, which was based on the life of former Indian captain Mohammed Azharuddin and Sushant Singh Rajput-starrer MS Dhoni: The Untold Story, which narrated the life of another former captain Mahendra Singh Dhoni, this is the third movie based on the life of an Indian cricketer. However, what makes Sachin: A Billion Dreams different from other biopics is that Sachin himself plays the central character in the biopic.