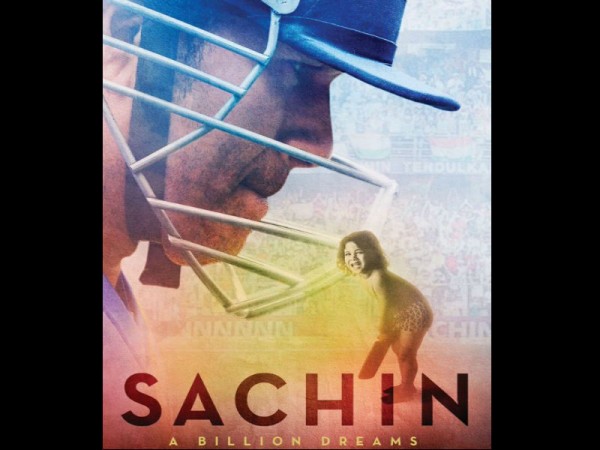 The teaser of upcoming movie "Sachin A Billion Dreams" is out and it is intriguing and emotional. Based on the life of legendary cricketer Sachin Tendulkar, the film will mark the acting debut of the legend himself.
The teaser of Sachin's biopic shows the cricketer recalling his father's valuable words, who had said the only thing that will permanently matter is how one is as a human being. The teaser of "Sachin A Billion Dreams" also shows Sachin practising the game during his childhood, as well as fighting with his fellow school mates.
The concluding part of the teaser includes real-life fans chanting Sachin's name in a stadium as he enters the ground. The teaser also showed a glimpse of Sachin's biggest fan Sudhir Kumar Chaudhary, who has attended every match of India at the home ground since 2003.
Emmy nominated director James Erskine has directed the biopic and A.R. Rahman has composed the film's music. "Sachin A Billion Dreams" has been produced by Ravi Bhagchandka. There was not much information about the film, until Sachin himself tweeted the first look poster of the movie April 11. While the poster went viral in no time, a couple of other posters were also released later that got fans even more excited about the project.
Almost all the former and current players of Team India have been promoting the film on social media as it is about the "God of Cricket." Now, fans are eagerly waiting for the film's trailer to be out. The release date of "Sachin A Billion Dreams" is yet to be revealed. Check the teaser of "Sachin A Billion Dreams" below: