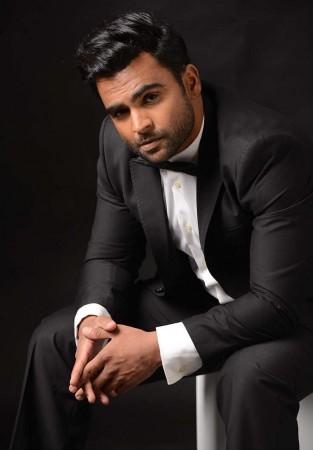 Actor-cum-producer Sachiin Joshi, who is known for his movies such as Azaan, Mumbai Mirror and Jackpot, will be playing the lead in Ayush Raina's "Haunting of Bombay Mills".
Sachiin has been producer of all his movies and this is the first time he will be just acting in a film.
"Haunting of Bombay Mills" is a bilingual film, simultaneously being made in Telugu and Hindi. The film is a gripping story inspired by real life incidents bordering the supernatural and has been written by Prawal Raman. For the first time, Sachiin Joshi will be playing the sole lead.
"For the first time, I will not take decisions, but instructions. I was pleasantly surprised that someone came to me with a script and asked me only to be an actor in Hindi. I have already been just an actor in the Telugu remake of "Aashiqui 2"," said Sachiin Joshi in a statement to the media.
Writer Prawal Raman and Director Ayush Raina were impressed with Sachiin Joshi's performance in the Telugu remake of "Aashiqui 2". The duo met the actor at his wife Raina's birthday party. They found in him the actor they wanted to play the lead in their film.
"Suraj Wadhwa is a flamboyant rich businessman flanked by bodyguards and the works and who lives life kingsize. We saw Suraj in Sachiin and offered him the role pronto. To our surprise, he immediately agreed," said Ayush Raina.
Prawal Raman is known for casting actors with conviction such as Randeep Hooda in "Main aur Charles" and Nishikant Kamat in "404 - error not found". He was convinced that Sachiin suited the character to the T with his dignity and flamboyance.
"Haunting of Bombay Mills" will also feature Kainat Arora, Feryna Wazheir and Nandu Madhav in important roles. The makers of the movie, who will start its production very soon, have planned to release the movie by the end of 2015.