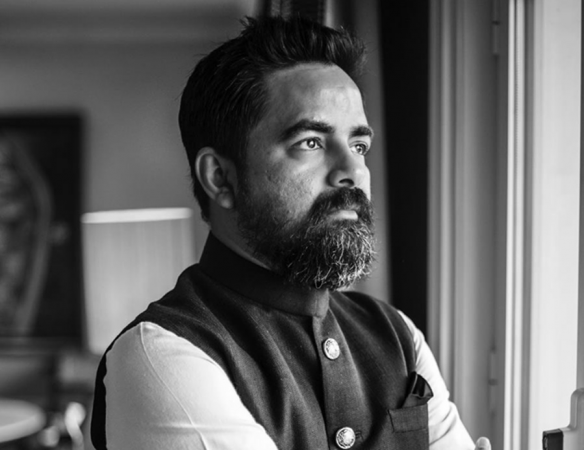 Ace designer Sabyasachi Mukherjee is currently at the receiving end of the wrath of netizens for shaming Indian women and the clothes they choose to wear.
Mukherjee, on Saturday (February 10), said: "I think, if you tell me that you do not know how to wear a saree, I would say shame on you. It's a part of your culture, (you) need stand up for it." He was speaking at the 15th anniversary of the India Conference 2018 hosted by Harvard University.
The designer was responding to a question on how women, especially the younger generation, face difficulties while draping a saree and how they prefer wearing western outfits. The session was moderated by journalist Nidhi Razdan.
Watch Sabyasachi speaking at Harvard University (starting from 3.00.00) on Day 1 here:
"Women and men are trying very hard to be something that they are not. Your clothing should be a part of who you are and connect you to your roots," he added.
Though his speech received a huge round of applause from the audience, it didn't go down well with netizens, who are currently shaming the designer for making such remarks about Indian women on a global platform.
He is being accused of showing off his patriarchal mindset and misogynistic views.
"Shame on you @sabya_mukherjee. Another man all set to put women down on the name of culture. Seriously? Is wearing Saree is all that matters for a women now? or someone shit like you will stand up n say, shame on you for not knowing how to wear it.
#PatheticMen," an angry Twitter user snapped at Mukherjee.
"So much for being a woman, choose your clothes properly, look proper, look mannered; and now you can be 'shamed' for not knowing how to drape a saree? And @sabya_mukherjee, just FYI saree is graceful but other outfits just make it so much easier to function on a normal day," another infuriated user wrote while slamming Mukherjee on Twitter.
Watch the video here: Day 2
"Grandmothers have slept in saree and have women up without any folds to it. With all due respect, you can't be so sure without having slept in it yourself," another user responded on Twitter.
"Really @sabya_mukherjee ? You wanna shame a woman for not knowing how to wear a saree, bcoz culture? How abt I shame u for giving us such unsolicited patriarchal gyaan? Bcoz Pro-Choice! Too bad, I have loved your humility and designs for so long!" another user lambasted Mukherjee on Twitter.
And the list goes on.