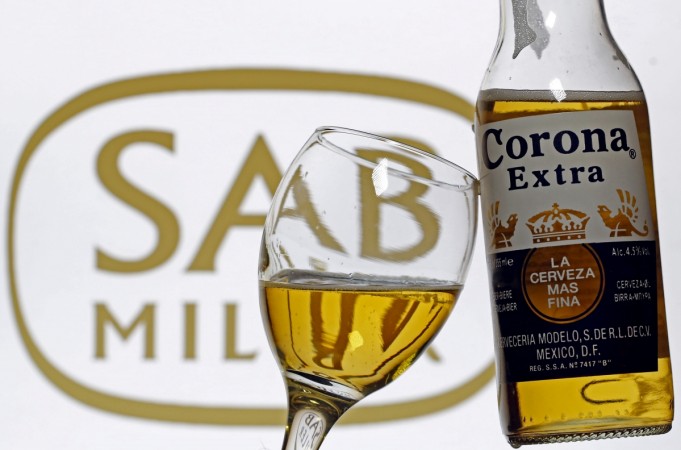 In what is believed to be a tie-up between the world's biggest beer makers, shareholders of SABMiller Plc and Anheuser-Busch (AB) InBev NV on Wednesday voted in favour of the merger deal between the two companies. The value of the deal is pegged at $100 billion.
The voting was held among the investors representing over 60 percent of SABMiller's capita because the company's investors — Altria Group Inc (US-based tobacco company) and Colombia's Santo Domingo family — already approved a separate offer of cash and share, the Wall Street Journal reported.
Shareholders of AB InBev NV have also backed the deal during a meeting in Brussels. After the acquisition of SABMiller, the new entity will take on AB InBev NV's name and give it access to larger presence in the African continent. In addition, the company's business in South America and Europe will expand.
The new combined company will control one third of the global beer market, the Associated Press reported. The deal had to win approval from regulators across the globe because of the market dominance of the combined firm. The merger was delayed due to the complications caused by the currency havoc caused due to the Brexit (Britain's decision to leave the EU).
Following a final approval from a UK court, the two companies have reportedly said they expect the deal to be finalised on October 10.