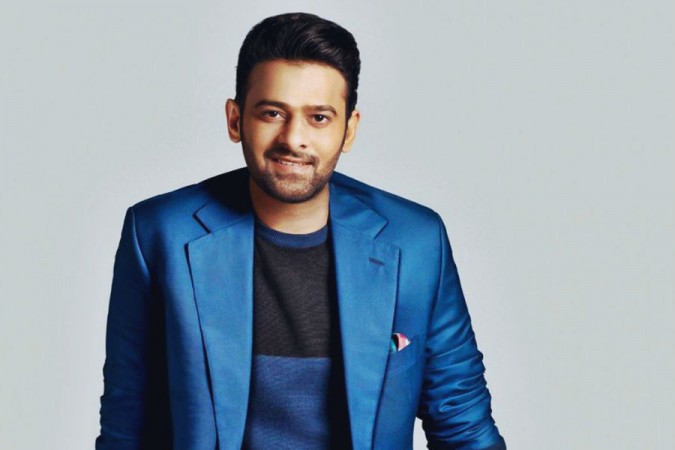 Actor Prabhas, who is busy shooting for Saaho, has moved Hyderabad High Court and sought an order declaring the action of revenue authorities as 'unlawful, illegal and unconstitutional'.
The revenue officials had seized Prabhas' guest house at Raidurgam in the outskirts of Hyderabad. Vasu Chandra, Tehsildar of Serilingampally, said that they have demolished all illegal buildings that were constructed in the area. When they tried to enter the house of the actor, they couldn't find anyone, hence they sealed it and stuck a notice on the gate, he told the local TV news channels on Wednesday.
But Prabhas claims that the officials tried to dispossess him without notifying him in advance. So, he has sought an order from the court declaring their action of the officials 'unlawful and illegal'. "It is against the fundamental rights guaranteed to citizens by the Constitution," The Times of India quoted the Saaho actor as saying.
According to Prabhas's legal team, the lead actor of 'Bahubali' fame purchased the land from B Vaishnavi Reddy in October 2005 and B Shashank Reddy in April 2006 through two registered sale deeds. As the absolute owner of the land, he had applied for regularisation of the land twice when the states of Andhra Pradesh and Telangana, respectively, introduced land regularisation scheme as a matter of caution.
Prabhas had again applied for regularisation of the land by paying the requisite fee of Rs 1.5 crore on January 19, 2015, which is pending. "The application is still pending with the authorities. Prabhas has been paying property tax and electricity bills regularly," said his counsel Rubaina S Khatoon, while submitting the bills issued in his name as evidence.
When the case came up for hearing on Wednesday, the court said that the land was part of the property once owned by the 'Paigah' family, cases for which were being heard by a separate division bench. The court ordered that the actor's plea also should come up for hearing before the same division bench.