Check out S/O Satyamurthy Stills | Audio Launch Photos
The song jukebox of "S/o Satyamurthy", which was released on YouTube, has got mixed response from music lovers, who have advised Allu Arjun to take a break from popular composer Devi Sri Prasad.
The audio album of "S/o Satyamurthy" was launched at a grand event in Hyderabad on 15 March. Hours after the function, the makers released its soundtrack's jukebox on YouTube. After listening to the songs, some people expressed their liking for the album; they seemed to be bowled over by songs such as 'Seethakaalam' and 'Super machi'.
Naresh Kumar: S/O SATYAMURTHY SONGS ARE AWESOME spl like very much super machi , chal chalo chalo , seethakalaam all songs are super thanks DSP ..................... AWESOME
Vajra Kaya: All Songs Are Awesome Especially Seethakaalam ......
B Charanthej: Seethakalam is one heck of a song :) loved it
Raghu Kavarthapu: Seethakalam has good music including lyrics but other songs were rough to listen
Anil Kumar: SALUTE TO THE LYRIC WRITER'S...literal ga chitakottesaru...every song.
Hari Govind T: Song's are Rocking........Super Songs by DSP............
Arhat Bodhi: DSP defines the word music with these songs...!
Nandam V Ramakrishna: DSP songs deserve for bunny dance......! Excellent songs.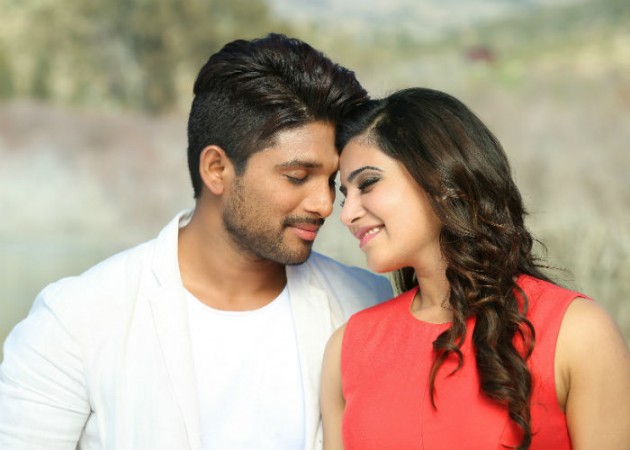 It should be mentioned here that as hero, Allu Arjun has starred in 13 movies, of which he has teamed up with Devi Sri Prasad for five of them: "Arya", "Bunny", "Arya 2", "Julai" and "Iddarammayilatho". The music albums of the five movies were big hits, with record number of cassettes and CDs sold.
"S/o Satyamurthy" is Allu Arjun's 14th movie as hero and sixth combo film with Devi Sri Prasad. The music lovers had huge expectations about the combo. They were expecting some fresh and different set of tunes in this audio album, but seem disappointed by the musician.
Some music lovers expressed their displeasure over the tracks of "S/o Satyamurthy" in the comment box below the jukebox on YouTube. They say that the songs lack freshness and some tunes seem to have been repeated from the previous albums of Devi Sri Prasad. Here are some comments:
Raju Enterprises
item song mixture of pilla nuvvuleni jeevitham and kevvu keka..
Srikanth Varanasi
All songs are similar like previous DSP songs. Disappointing :( not expected
Divyesh Mohankumar
Songs r okay, but it sounds like ive already heard them plenty of times, idk
Ravi Teja
Super machi is same music as like 100% Love Diyalo Diyalo.....Always DSP is giving the same old music not only DSP every music director in tollywood is copying from other songs......Hi Allu sir I am big fan of your dance I waiting for this movie.
Sidhartha Vemuri
Nothing... Literally nothing special on the songs.. Not even a typical Trivikram movie song with good lyrical values.. Wonder why that DSP displayed so much kakkurti and penned the lyrics for 3 or 4 out of 7 songs.. And it sends me into a thoughtful eternity as to any Sirivennela Seeatarama Sastry gaaru was asked to pen the lyrics for a nothing special song called 'Come to the party'... All in all, it's kind of a disappointment as per Allu Arjun's standards
Pradeep k
Parama chettha album Trivikram pytham kakapothe why he is still sticking to DSP, he has done with his tune , give some time to DSP to come up with new stuff. DEVI please nee torture aapu inka we cannot bear please give way to new comers or try to come up with new stuff stop irritating with your lyrics and voice.