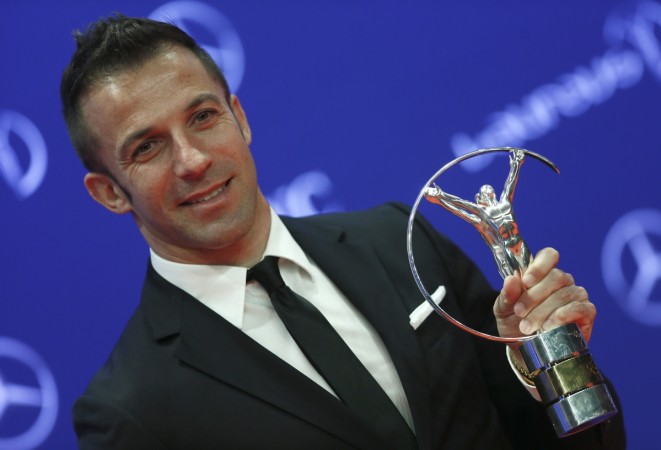 The list of celebrities who will be part of Team Europe in the Ryder Cup Celebrity Scramble 2016 has been revealed and apart from Niall Horan and Martina Navratilova, as we had reported, six other big names will participate in the event.
The event sees a 9-hole scramble featuring celebrities from the United States and Europe. It will take place at the Hazeltine National Golf Club in Minnesota, United States, following the first Practice Round between the main competitors from both the continents, scheduled for 27 September -- three days prior to the start of the main match-days.
The Ryder Cup takes place between a 12-member team from the US and Europe over three match days. Day 1 and Day 2 of the Ryder Cup 2016 will comprise of 4 foursome (alternate shot) matches and 4 fourball (better ball) matches, while Day 3 will comprise of 12 singles matches.
Here are the list of celebrities from Team Europe
Andriy Shevchenko - A former footballer for Chelsea and a veteran of the Ukraine national football team.
José Andrés - An internationally-renowned Spanish American chef who was named in Time magazine's "100 Most Influential People".
Alessandro Del Piero - Yet another footballer, Del Piero is a legend of the Italy football team as well as Serie A giants Juventus. The hotshot forward was seen playing in India in the Indian Super League with Delhi Dynamos in 2014.
Niall Horan - A teenage sensation and a popular star of pop band 'One Direction'. The 23-year-old Irishman is a singer, song writer and a guitarist.
Paul O'Connell - One of the greatest rugby players from Ireland, the 36-year-old is a three-time Six Nations Championship winner with his country.
Martina Navratilova - One of the greatest women's tennis players ever, the 59-year-old Czechoslovakia athlete has won a record 59 Grand Slam crowns -- 18 Grand Slam singles titles, 31 women's doubles titles and 10 major mixed doubles titles.
Nigel Lythgoe - The English TV personality is the producer of popular shows 'American Idol' and 'So You Think You Can Dance', where he also acts as a judge.
John Regis - The 49-year-old English sprinter is a two-time Olympic gold medallist in the 4x400m relay event.