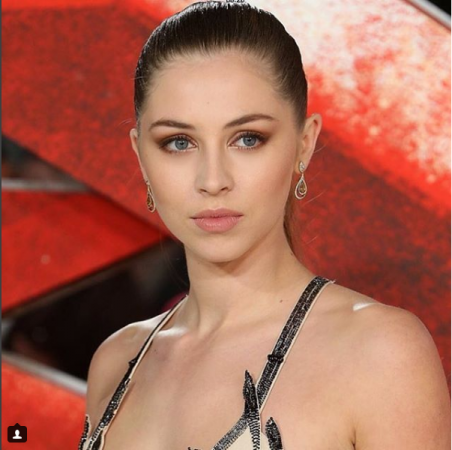 Hermione Corfield of Star Wars: The Last Jedi fame finds herself in a bit of trouble in the new trailer for the film Rust Creek.
The actress made her debut in 2014 with Colton's Big Night, a segment in the movie 50 kisses. Corfield has starred alongside some of Hollywood's biggest stars like Tom Cruise in Mission Impossible: Rogue Nation and Sir Ian McKellen in Mr. Holmes, Vin Diesel's xXx: The Return of Xander Cage, Guy Ritchie's King Arthur: Legend of the Sword and of course Star Wars: The Last Jedi are some of the other credits the young actress has to her name.
Corfield will appear in the 2018 comedy Slaughterhouse Rulez, and in Bees Make Honey alongside Star Terek alum, Alice Eve.
In Rust Creek, Hermione Corfield stars as a young college student, but a wrong turn during a job interview lands her in some hot water as she finds herself alone in the woods. And being chased by criminals.
Hermione is forced to team up with a mysterious figure with questionable intentions to survive and escape Rust Creek. The film is looking like a solid thriller and from the short trailer we get to see, Hermoine is killing it with her performance. We can't wait till Rust Creek hits theatres.
Rust Creek is directed by Jen McGowan. You can watch the trailer here: