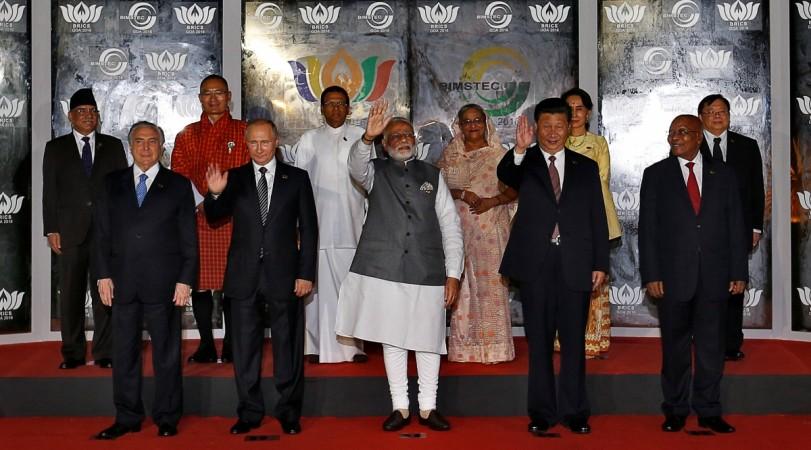 Russia and Pakistan held talks over merging Moscow's Eurasian Economic Union project with the China-funded China-Pakistan Economic Corridor project in Pakistan-occupied Kashmir, Russia's ambassador to Pakistan was quoted as saying. Alexey Y Dedov's reported statement that Russia and Pakistan held talks over merging the two multi-billion dollar projects is likely to further complicate matters with India.
The CPEC will link Gwadar in Pakistan's Balochistan province to Xinjiang in China. India holds that the Gilgit-Baltistan region, through which the CPEC will pass, belongs to India. Despite Prime Minister Narendra Modi taking up the issue with Chinese President Xi Jinping, the country has shown no consideration to India's objections.
In November, Russia had denied its involvement with the CPEC. Dido said Russia is "strongly" behind CPEC since it was important for Pakistan's economy.
"It is as if Moscow no longer sees India as a reliable friend or partner. Indeed, by seeking common cause with India's regional adversaries — including by supporting the China-Pakistan Economic Corridor through internationally disputed territory and engaging with the Pakistan-backed Taliban — Russia is challenging India's core interests," strategic affairs expert Brahma Chellaney told the Times of India.
Recently, Russia also did not support India to name terrorist groups like Lashkar-e-Taiba and Jaish-e-Mohammad in Pakistan during Brics Goa summit. They also went ahead with a military exercise with Pakistan after the Uri attack despite India looking towards Russia to condemn the terror attack originating from Pakistan.
Russia has also insisted that relationship with Pakistan will not be at the cost of its relationship with India. Russia reportedly told Pakistan during the Heart of Asia conference that they did not complain about India's friendship with the US so India shouldn't complain about their friendship with their neighbour.