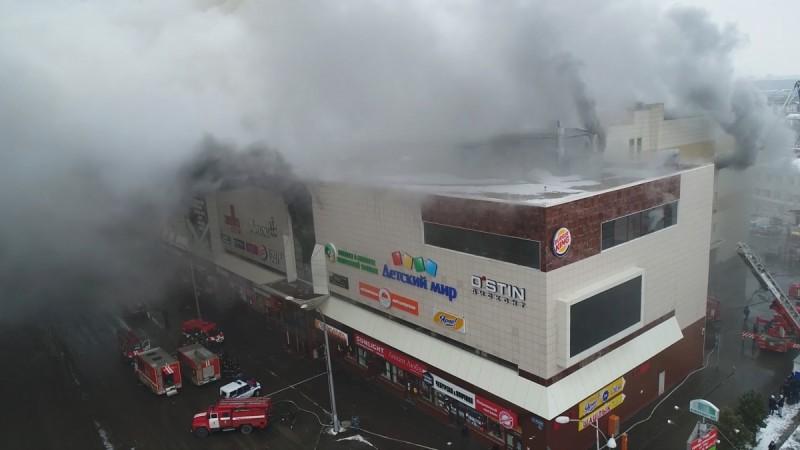 At least 53 people died from a deadly fire in a shopping mall in the Siberian city of Kemerovo, Russia. Among all the causalities, many children have been feared dead while several are still missing.
According to Reuters, at least 41 children reportedly died among the victims. More than 10 children are missing. The fire broke out in the mall at around 5 pm on Sunday afternoon (10 am ET) and it took more than 17 hours to bring the flame under control.
The blaze, which has been extinguished now, is believed to have started on an upper floor of the four-story Winter Cherry mall which had a cinema hall and children play area. This is the reason why there are many children who became victims of the deadly fire.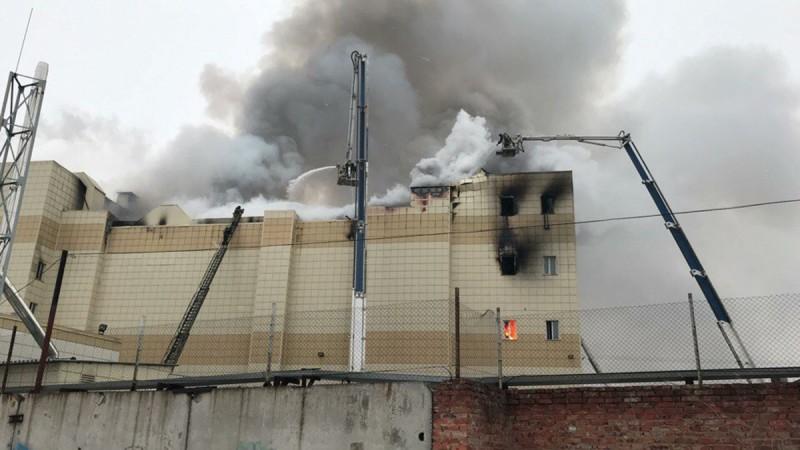 The cause of the blaze is still unknown as a criminal investigation is already going on. Russian state investigators have detained four people including the head of the company for further questioning.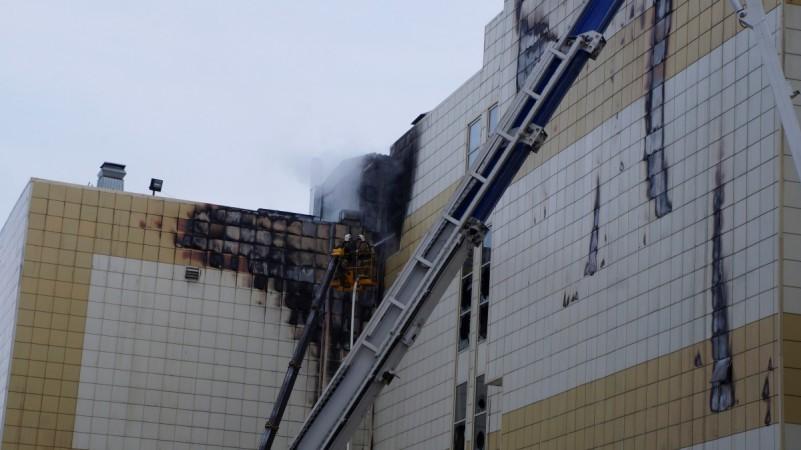 "According to preliminary information, the roof collapsed in two cinemas," Russia's Investigative Committee said in a statement.
Yevgeny Dedyukhin, deputy head of the Kemerovo region emergency department, said, "The shopping center is a very complex construction. There are a lot of combustible materials."
Several videos have been posted on various social media platforms. One such footage from inside the mall shows that some people are trying to break a locked emergency door in the smoke-filled stairwell.
Another heartbreaking video shows that a person had jumped from upper windows of the mall to escape the fire.
People trying to break the locked door to escape the mall on fire. Instagram broadcast.
Already six confirmed casualties and 35+ missing. This could be their last broadcast as fire was fastly approaching. pic.twitter.com/scvJxgPfbU

— English Russia (@EnglishRussia1) March 25, 2018
[WARNING: SOME VIEWERS MAY FIND THE CONTENTS OF THIS VIDEO DISTURBING]