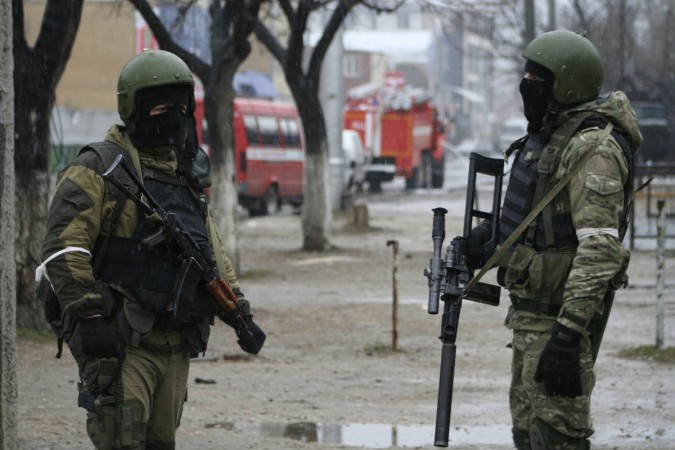 At least one police officer was killed and two injured Tuesday after two cars were blown up by an explosive in Russia's Dagestan region, police officials told Reuters. The Islamic State group has reportedly claimed responsibility for the attack.
Reuters said Amaq News Agency, which is run by ISIS, claimed that a local group affiliated to it killed 10 security personnel in the restive area, countering the official death toll. However, the Interior Ministry spokesman Dmitry Peskov was quoted as saying by TASS News Agency that it had no information regarding who committed the crime. The attack took place in Makhachkala, Dagestan's capital, while a police cortege was passing by, RT reported.
"According to verified information, two cars with Russian interior ministry officers blew up in the Caucasus highway. The incident occurred at 20:10 local time. One officer was killed, two others were wounded. An investigation is underway," an Interior Ministry spokesman told Russia's TASS News Agency.
A local group Hushet gang is suspected of perpetrating the attack, a source told TASS, adding that the ministry is trying to ascertain if the group is affiliated to ISIS. According to RT reports, the explosion targeted a police truck carrying 15 personnel. It said the "homemade explosive device" was kept on the side of the road.
This is not the first time that the IS group has attacked police personnel in the Muslim majority region. A car bomb had exploded near a police checkpoint in Derbent in Dagestan February 2016. The responsibility for the attack, which injured two policemen in North Caucasus region, was claimed by the IS group.
Last year, ISIS had announced that it was present in the North Caucasus region after the local unit of the al Qaeda group swore allegiance to it.