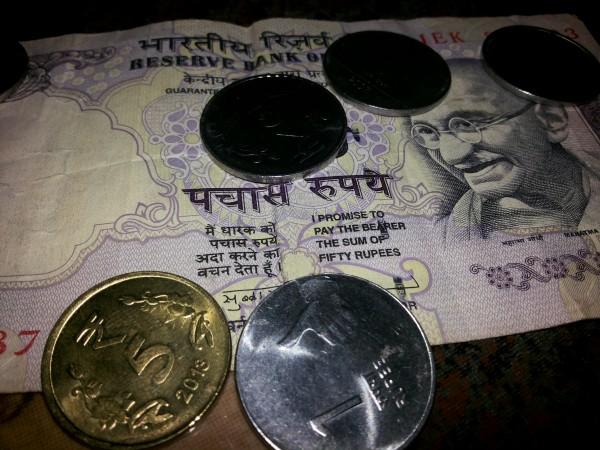 The Indian rupee continued to depreciate, reaching a 20-month low of below 64 against the US dollar on Thursday, as capital outflows intensify from the domestic equity markets.
The S&P BSE Sensex closed at a six-and-half month on Thursday, as foreign investors continued offloading their shares amid worries over government's tax policies. The Sensex has lost 3,300 points from its life-time high of 30,024.74 hit in early March this year.
"In most of the emerging markets, about 10% depreciation has already happened in the last six months. India has seen about 2%-3% depreciation, which is not bad. In the overall scheme of things, if the rupee depreciates to closer to 65, it will be a great thing," Sridhar Sivaram, Founder, Siva Capital, told to The Economic Times.
Analysts expect the rupee to fall to 65 against the greenback, as uncertainty over tax and slow pace of reforms are likely to weigh on the sentiment among overseas investors.
The government has asked the foreign investors to pay Minimum Alternate Tax (MAT) on their long-term capital gains from equities earned previously.
Besides, slow pace of reforms by Modi government is making domestic markets less attractive for the foreign investors.
"Our view is that the rupee will slightly go into this range of 63 to 65, because this is a range (65/USD) where the Reserve Bank of India (RBI) looking to defend the currency. One of the reasons is that our exports are down on a trade weighted basis, and on RER basis we are slightly overvalued," said Murthy Nagarajan, Head Fixed Income, Quantum AMC.
However, analysts expect the RBI to step in to arrest the slide in rupee once it breaches the important level of 65.
"60-65/dollar is likely to be the broad range for the rupee for the next couple of months. We expect that probably some bit of weakening from here might continue for the next couple of days," Sudhir added.
Depreciating rupee and rising global crude oil prices may stoke inflation in the country, as oil imports become costlier due to cheap rupee.
An increase in inflation rate would make it difficult for the RBI to cut interest rates in the coming months.