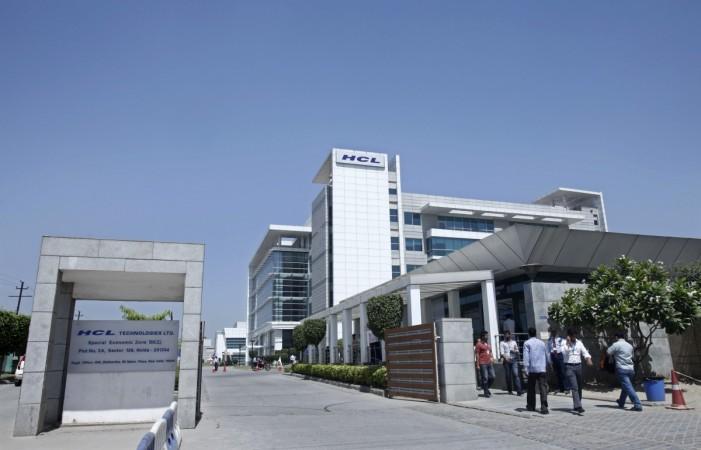 HCL Technologies is recruiting up to 30,000 engineers this year, eying further growth in technology outsourcing. The new talent pool the tech behemoth acquires will comprise both market hires and fresh candidates.
"We expect that we would need anywhere between 25000-30000 people (this fiscal) for us to maintain the growth rate what we have given as guidance for the market," HCL's chief human resources officer, told the Economic Times.
As of September 30, HCL has 127875 employees on its rolls.
Announcing the second quarter results earlier this week, HCL had said it expects sales to expand between 9.5 percent and 11.5 percent in the financial year 2018-19.
Indian IT services companies are banking on the depreciation of the rupee against the US dollar and euro. The buoyancy in mood partly stems from the fact that tech giants meet most of their wage costs in rupee while earnings are mostly in dollars.
The Experis IT Employment Outlook Survey said earlier this week hiring in the sector will pick up this financial year.
"... jobs are being created and IT hiring will pick up slowly in the coming months and see an upside by March 2019. Non-IT companies will be the big players in IT hiring as more and more companies establish their captive centres in India," Experis chief Manmeet Singh said.
The sector had seen about 56,000 job cuts in the previous financial year.
On Tuesday, HCL said its profit for the quarter ended September 30 rose 16.10 percent to touch Rs 2,540 crore on an year-on-year basis, marginally topping analyst estimates.
"We continue to deliver strong and consistent QoQ revenue and margin growth performance. This quarter we posted 3% revenue growth in constant currency fuelled by global infrastructure services, engineering and R&D and Mode 2 next-gen services," said C Vijayakumar, President & CEO.
Visa dependency
HCL's revenue in dollar terms rose 2.1 percent to $2,099 million. HCL and Bangalore-based Wipro are in a tight race to secure the third spot in Indian IT companies in terms of dollar top line.
Wipro announced second quarter results on Wednesday. the company said dollar revenue improved 0.72 percent sequentially to $2.04 billion in Q2.
HCL also said the US visa rustications have been dealt with and there is less dependency on H1-B visas. "We applied for 640 H1B visas this year and got approval for nearly 400," said Apparao, adding that "localisation is something which is inevitable for the Industry and our localisation percentage is anywhere between 65-70% in most of the places" HR chief Appa Rao told the ET.