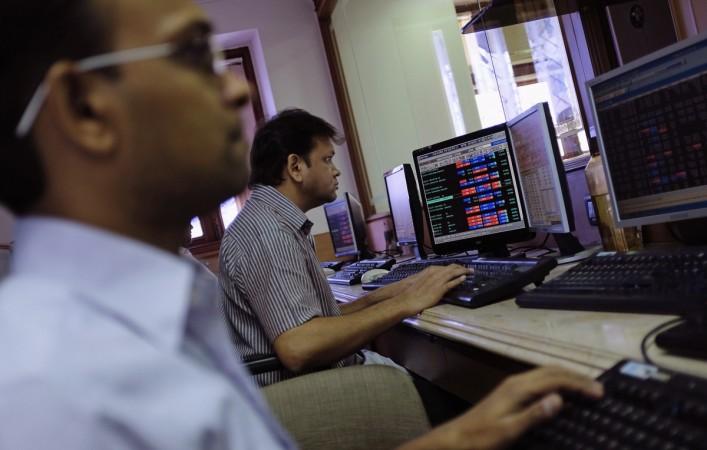 The Indian stock market on Monday opened on a bullish note as investors shifted their focus from geo political concerns to US corporate earnings ahead of results this week. The surge in Indian stock index was also followed by gain in Asian stocks.
While BSE Sensex opened higher by 134.98 points recording at 25776.54 points versus its previous closing at 25641.56 points, NSE Nifty opened higher by 37.75 points at 7701.65 points against its previous closing figure at 7663.90 points on Friday.
Additionally, the Indian rupee opened seven paise higher at 60.21 per dollar, against its previous closing at 60.28 a dollar on Friday.
At 10.12 am on Monday, all Indian stock indices appeared to be surging. BSE Oil&gas and BSE Banking stock rose above one percent at 1.35 percent and 1.01 percent respectively.
In the mean time, BSE Sensex rose 175.08 points or 0.68 percent at 25816.64 points, whereas NSE Nifty recorded higher by 45.80 points or 0.60 percent at 7709.70 points. Among 30 listed companies, stock price of 8 companies plunged; while among 50 listed companies in Nifty, stock price of 13 companies slipped.
According to Reuters, NSE index futures traded on the Singapore Exchange rose 0.4 percent, while the MSCI-Asia Pacific excluding Japan surged 0.2 percent on Monday. Moreover, FII bought Indian shares worth ₹5.74 billion ($95.22 million) on Friday.
Reliance industries Limited stock price recorded higher by ₹25.95 at ₹1002.70 during trading hours on Monday. The share price of the company rose, after it announced its June-quarter earnings on Saturday, which breached its estimates. The company made net profit of ₹59.57 billion rupees ($988 million) in June quarter. The revenue rose 7.2 percent to ₹1.08 trillion this June.
Shares of Multi Commodity Exchange of India surged after slipping during early trade on Monday. Kotak Mahindra bought 15 percent stake of MCEI for ₹4.59 billion ($76.1 million). The shares of MCEI gained ₹89.35 or 11.36 percent recording at ₹875.85 during trading hours at 10.23 am on Monday.
At 11 am, Sensex rose 194.06 points or 0.76 percent at 25835.62 points, whereas the Nifty gained 50.80 points or 0.66 percent by recording at 7714.70 points.