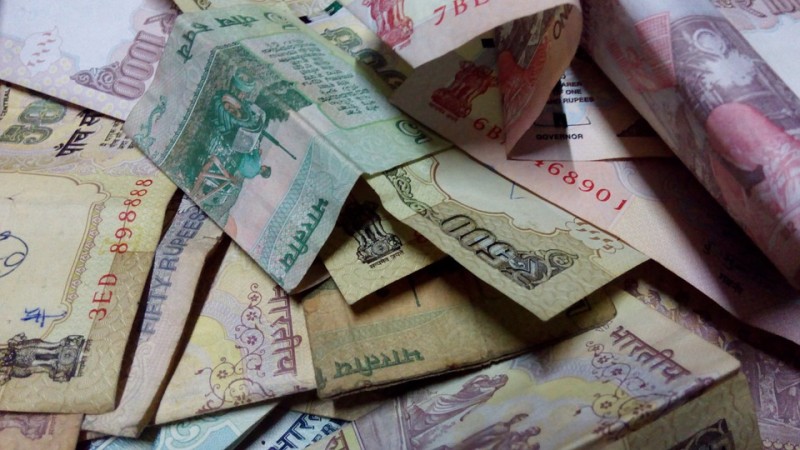 The recent rally of the Indian rupee against the US dollar is a direct response to Reserve Bank of India's (RBI) lending rate cut last week.
Since the end of June, the rupee has appreciated over 1.5 percent and is expected to strengthen further by 1.1 percent by the year-end.
The rupee is currently trading at 63.73-- highest since July 2015.
The rupee is one of the best performing emerging market currencies this year. The currency has appreciated nearly 7 percent since the beginning of the year owing to the inflows of foreign funds. The rise in foreign inflow resulted in the rupee hitting the 64-mark against the dollar.
RBI is shifting gears to boost India's economic growth, and hence, the economists expect Indian rupee to strengthen further, albeit at a slower pace.
The NRI investments have also given a leg up to the economy. India receives billions in remittances every year accounting for a quarter of India's foreign exchange money. Inward remittances support India's balance of payments (BoP).
The strong balance of trade (BoT), the largest component of the BoP, is also cited as a reason for the rupee's growth.
BoT influences currency exchange rates through its effect on the supply and demand for foreign exchange. India's trade deficit narrowed in June after bulging to a 30-month high in May despite exports growing slowly in June. As per the Commerce and Industry Ministry reports, 15 out of 30 sectors showed an increase in exports.
But the most important reason behind the continuous rupee rally is the economic health of India.
The Modi government has taken several measures to curb the circulation of black money in the economy. The introduction of Good-and-Services Tax, touted to be a game-changer for India, is another step taken by the government to boost the economy. Prompt government approvals and ease of doing business in India have made it a hotspot for the FIIs and FDIs. Tight fiscal discipline and anti-inflationary monetary policies have made the institutions move out of weak economies and invest in a politically and economically strong economy like ours.
Positive economic markers like growth and inflation have increased the currency demand, thereby strengthening its exchange rate against the US Dollar.
However, some experts anticipate the currency to hit 64.30 against the dollar in the month of August, as stocks in the Indian markets have already started adjusting with the third quarter earnings.