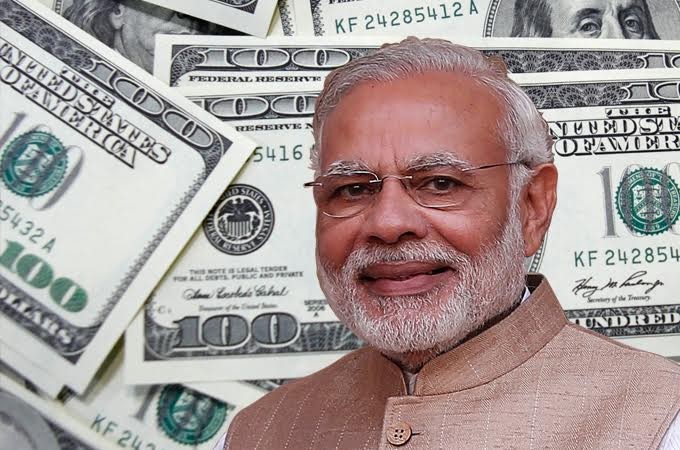 If statistics are any indication, Prime Minister Narendra Modi's NDA government has put up an impressive show, especially on the foreign investment front. Foreign direct investment (FDI) inflows into the country hit a record high of $60.08 billion in 2016-17, up from $55.6 billion in 2015-16.
The net equity FDI inflows rose 9 percent to $43.47 billion in 2016-17, up from $40 billion in the preceding fiscal and $30.93 billion in 2014-15.
The Union Commerce Ministry called the reforms in FDI policy "historic" a few days ago, on the eve of the government completing three years.
"The scale of reforms can be gauged from the fact that during this period, 21 sectors covering 87 areas of FDI policy have undergone reforms.This has resulted in increased FDI inflows which year after year is setting up new records," the Ministry said on May 19.
The most significant reform measures were announced last June when the government relaxed investment norms in two key sectors, civil aviation and defence.
No takers in civil aviation
For civil aviation, the foreign investment limit was raised from 49 percent to 100 percent, while retaining the limit on investment by foreign airlines at 49 percent. It's a different matter altogether that the hike in limit has not resulted in any new foreign airline evincing interest in India's fast-growing civil aviation sector that currently has 12 players, including state-owned Air India. The only carrier to have shown some interest in entering Indian civil aviation space is Qatar Airways.
On an average, domestic carriers fly close to nine million passengers every month and the sector is growing at about 15-20 percent, making a strong case for any foreign airline to eye India. But that's not happening, at least for now, given many global airlines are going through tough times.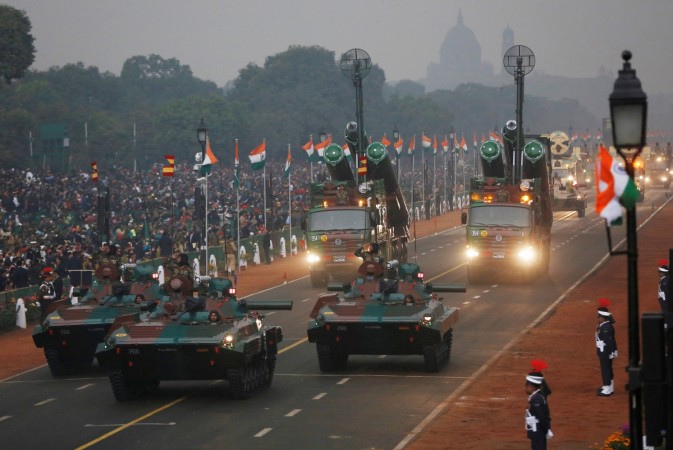 Defence indigenisation moves at snail's pace
The cap on FDI in defence was raised from 49 percent to a maximum of 100 percent subject to evaluation by the government on a case-by-case basis.
Here too, there is little to show. The only two significant two defence deals in the past three years are the purchase of 36 Rafale multi-role fighters from France's Dassault Aviation for approximately $8.5 billion, without any provision for technology transfer. The other big development was the Rs 4,500 crore awarded to Larsen & Toubro for artillery guns.
The defence ministry issued a statement on May 20 which said it finalised the broad contours of a policy aimed at engaging the Indian private sector in the manufacture of high-tech defence equipment in India.
However, the first contract under the policy is likely to materialise only by 2019, when the Modi government seeks a second mandate. "An actual contract can be expected in a year and a half from now. So either it will be late 2018 or mid 2019 – that is post the election when the new government takes charge," news agency Bloomberg quoted Bhaskar Kanungo, senior consultant at the Andhra Pradesh Economic Development Board, who is advising the state on getting defence investments, as saying.
Investments fail to create jobs
The record inflows may not make much sense to ordinary Indians, given the spike in FDI inflows have not translated into fresh jobs, dampening hopes of many young Indians.
The last two calendar years — 2015 and 2016 — have been indeed bad for the Narendra Modi government, notwithstanding attempts to deny a firm trend towards jobless growth. Fresh jobs created in eight core sectors stood at 1.55 lakh in 2015 and rose modestly to 2.31 lakh next year, a far cry from the electoral promise of two million fresh jobs every year that Modi made during his speeches in the run-up to the elections in 2014 that unseated the Congress-led UPA after 10 years.