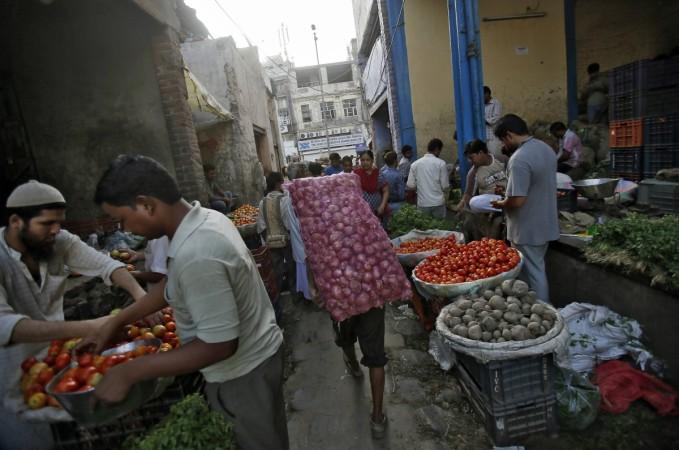 On Tuesday, Nifty and Sensex opened on a bullish note by 37.15 points and 93.92 points, after falling for previous four sessions due to sale of shares by foreign investors.
The surge can be attributed to June's consumer inflation rate report that slowed to a low of 7.31 percent ahead of the RBI's policy review on 5 August, according to a Reuters report.
Moreover, India's wholesale price inflation index had eased to a four-month low in June at 5.43 percent.
On Tuesday, BSE Sensex opened at 25100.90 versus its previous close of 25006.98 points, while NSE Nifty opened higher by recording 7491.30 points against its previous closing of 7454.15 points.
On the other hand, the Indian rupee dipped by 4 paise at 60.11 per dollar against its ending price of 60.07 a dollar on Monday.
"I continue to be a dollar bull, as technicals indicate the pair may not breach the 59.85-60.45 range in the immediate term. Then there is the dollar demand arising from various quarters," Reuters quoted Navin Raghuvanshi, a current trader at DCB Bank in Mumbai.
Additionally, Foreign Institutional Investors sold Indian shares worth ₹5.58 billion ($93 million) on Monday. Singapore exchange rose 0.3 percent and the Morgan Stanley Capital Investment of Asia Pacific rose 0.2 percent (excluding Japan).
Indian Stock Index: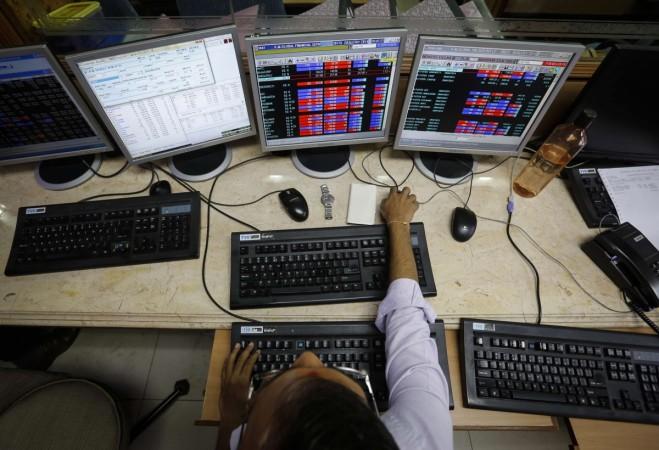 Majority of Indian stock prices appeared rising during trading hours. Among 12 Indian stock indices, only stock prices of two sectors dipped. FMCG and Healthcare stock prices fell by 14.64 points and 19.61 points at 11:30 am.
Stock price of FMCG sector was recorded at 6873.56 points. It opened higher by 6.43 points at 6894.63 points. In the mean time, stock price of Healthcare sector was recorded at 11647.46 points and it opened higher by 9.12 points at 11676.19 points.
Reliance Industries on Monday was slapped with penalty of $579 million by Government of India, for producing less than targeted natural gas from its KG-D6 Block. On Tuesday, RIL Industries stock price rose by ₹15.15 recording ₹977 per share.
Moreover, shares of India's Jain Irrigation System rose 3 percent after Shankar Mankerar, a Management professor, who is one of the largest retail share holder in USL bought shares worth ₹8.26 million during April-June quarter. Jain Irrigation systems Ltd. Stock price was recorded at ₹106.80 with profit of ₹3.50 on Tuesday.
After launching sale of shares by City Union bank on Monday, its stock figure rose 2 percent higher on Tuesday at 12.20 pm. Besides, Shares of ICICI bank too made profits of ₹39.65 or 2.95 percent by recording at ₹1383.95.
In the mean time, BSE Sensex recorded incline of 99.69 points at 25106.67 points, whereas NSE Nifty gained 29.55 points by recording 4783.70 points.