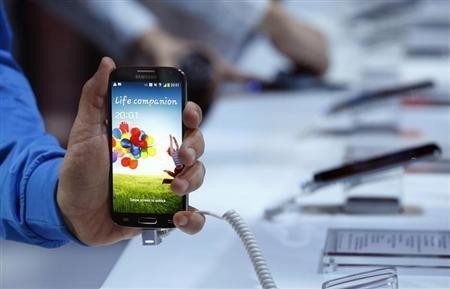 South Korean tech giant Samsung has increased the price range of its smartphones in India after the rupee went spiralling down the market against the US dollar.
The BGR website citing Pricebaba.com reported that prices of Samsung phones in India have shot up by 4-5 percent and other smartphone makers like Nokia and Sony are mulling over a price hike. The report pointed out that the cost of Samsung's Galaxy S4 has gone up by up to ₹1,820 and other handsets like Galaxy Note 2 and Galaxy Grand Duos is now costlier by ₹2,495 and ₹1,000, respectively.
Domestic companies are also said to be looking at the possibility of a price hike of their products in the coming days.The report quoted a spokesperson of an Indian brand as saying, "We have not yet decided on the final price of our phone, which we will launch in a fortnight. We are waiting and watching the Dollar situation and will take a call as close to the launch as possible."
Come September, a wide range of products in India is likely to see a hike in prices. The products ranging from daily used items to imported mobiles and electronic items will turn costlier in the next few days.
"The country's four leading consumer electronics makers - LG, Samsung, Panasonic and Videocon - said they may soon announce a 2-4% price hike that could come into effect as early as next month. Prices of refrigerators, washing machines, LED and LCD television sets, and microwave ovens had gone up 3-5% last month when the rupee had crossed the 59-60 range. In all, the likely September increases will be the third price hike this year due to rupee depreciation," reported the Economic Times.