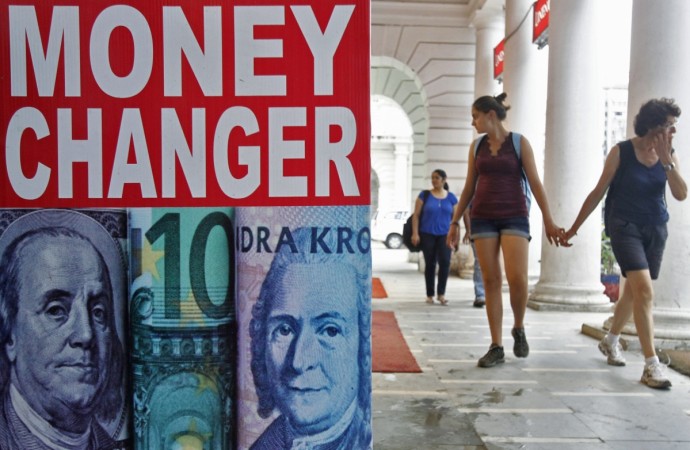 Renewed selling by foreign institutional investors, along with higher demand for the US dollar from banks and importers, led the Indian rupee to plunge to a fresh 30-month closing low of 68.61, days before the Narendra Modi government is due to present its third Budget (Budget 2016).
The currency had opened at 68.60 on Monday, down 14 paise from its Thursday closing.
The fourth consecutive day of gains at the stock markets could not stem the fall, pushing the rupee closer to its all-time low of 68.85, reached August 28, 2013.
The rupee has declined since the beginning of the year from 66.39 on Dec. 31, 2015.
The S&P BSE Sensex and the NSE Nifty ended the first day of the last week before Budget 2016 wiith modest gains amid lacklustre trading, as both traders and investors preferred to play safe.
Foreign institutional investors (FIIs/FPIs) continued their selling spree on Monday as well, and were net sellers of Indian equities worth Rs 656.93 crore, according to the provisional data released by the NSE. Domestic institutional investors were net buyers of equities at Rs 597.87 crore.
The Sensex gained 79 points to close at 23,789, while the NSE Nifty settled at 7,235, a gain of 24 points.
Reports of cigarattes likely to be taxed at a higher rate after the budget resulted in the ITC stock plummeting by almost 3.70 percent during the day. It however recovered subsequently to close with a loss of 1.72 percent at Rs 299.60.
Most of the gold ETFs saw a decline in their net asset values on Monday in line with gold prices that dropped Rs 280 to close at Rs 28,970 per 10 gm.