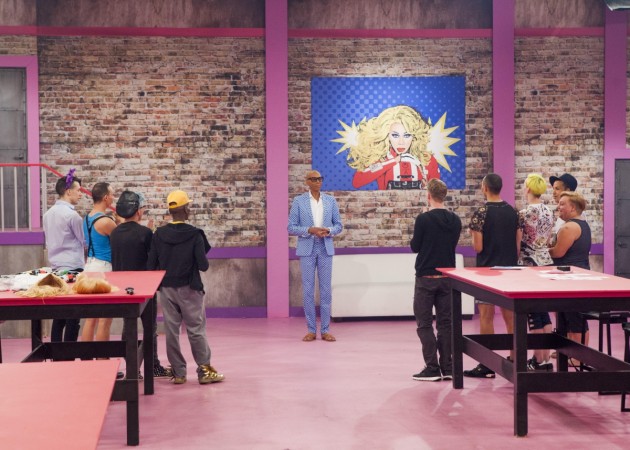 The episode all fans of RuPaul's Drag Race All Stars 2 fans waited for since it was revealed in episode 4 that the eliminated queens are returning for their revenge.
Ru has decided to make All Stars 2 more shocking and gripping than anything else you have seen on TV, and she is certainly succeeding in that. First the queens were told that they will be eliminating each other, after Coco's elimination and every single one after that we saw that they will get a chance to come back and get their revenge.
With episode 5 Revenge of the Queens fans learned that not only will one of the eliminated queens get to return to the show, the winner will also have the power to eliminate a queen from the former top 5. The main challenge of the episode was a comedy show for which an eliminated queen and one that is still in the competition paired up.
Interestingly, Alyssa paired up with Alaska, the very queens who sent her home in the previous episode. Clearly there is no bad blood there. However, she did have a tiff with Phi Phi as soon as she returned, because she walked in on the Drag Race Season 4 queen badmouthing her. They did have an awkward hug to thwart the beef, but as Coco points out, it looked like "[Barack] Obama hugging [Donald] Trump."
Ginger too seemed to have some bitterness towards Alyssa who sent her home, but surprisingly, she mentions that had Alyssa saved her, she would has asked Ru to let her leave the competition so that Katya could stay.
Also read: Alyssa Edwards talks about All Stars 2 shockers
The pairs for the challenges were, Alaska & Alyssa, Katya & Ginger, Detox & Tatianna and Phi Phi O'Hara & Coco Montrese. Roxxxy who worked solo for the challenge, was the emcee for the comedy show. Unfortunately Roxxxy's fear of not winning a comedy challenge came true with Revenge of the queens, but Phi Phi who was in the bottom with her was the one that was eliminated.
Alyssa Edwards and Tatianna were both brought back to the show and lip-synched for their legacy to Rihanna's Shut Up And Drive. This would be great news for all the fans, considering 61per cent of the people that voted in International Business Times India's poll earlier this week wanted to see Alyssa back on All Stars 2.
In the upcoming episode 6 Drag Fish Tank celebrity judges Marcus Lemonis and Graham Norton will join the panel and the queens will be seen trying to design and market drag-influenced products to them. The episode will be aired on Thursday, 29 Setember.