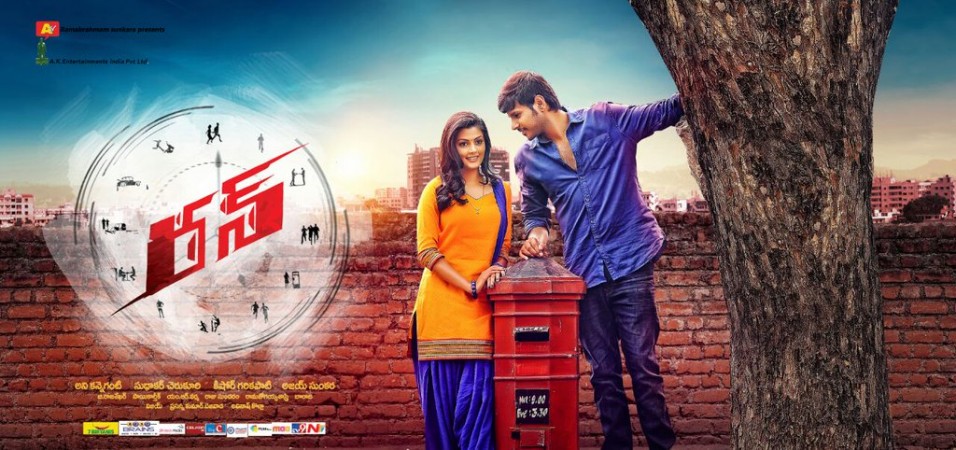 Telugu movie "Run," featuring Sundeep Kishan and Anisha Ambrose in the lead, has completed the formalities of the censor board and is now set for a grand release March 23.
It is reported that the makers of "Run" held a special screening of the film for officials of the censor board. The panel was reportedly very happy with the first copy of the movie and describe it as clean thriller film. They have awarded it a "U" certificate without any suggestion for cutting or muting.
Sundeep Kishan is thrilled with the response of the censor board, and took to Twitter Monday afternoon to share the excitement with his followers. He tweeted: "#Run gets a clean "U" ante pillalu kooda choodochu ana maata :D All Set for a Holi Rel :) need ur Love #23rdMarch :) [sic]"
"Run" is an official remake of the hit Malayalam comedy-thriller "Neram," written and directed by Alphonse Putharen. The movie is about a jobless computer engineer, who has loaned money from an unkind lender. He elopes with his lover when her father refuses to get her married to him. How the hero overcomes the challenges in a race against time forms the crux of the story.
Sundeep Kishan's recent releases, like "Ra Ra Krishnayya," "Joru," "Beeruva" and "Tiger," have failed to make the expected collections at the box office. Hence, the actor is leaving no stone unturned to make sure this movie is superhit. Anisha in tow, Sundeep has attended promotional events at shopping malls and colleges in Hyderabad, Vizag and other cities.
"Run" has been directed by Ani Kanneganti and produced by Anil Sunkara. Sundeep Kishan has pinned a lot of hope on the film. With it set to hit the screens Wednesday, it remains to be seen if it will live up to the expectations of its makers at the box office.