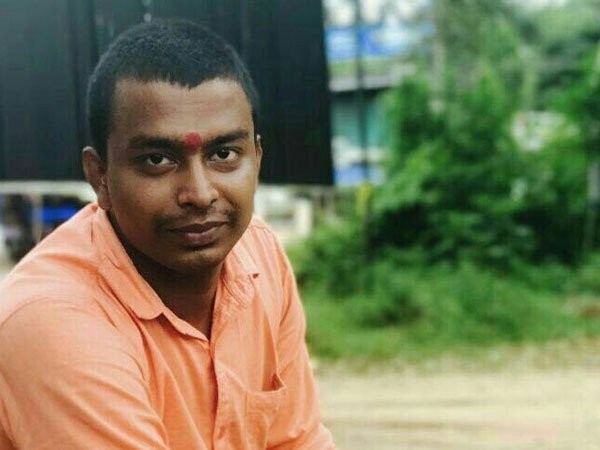 A 23-year-old Rashtriya Swayamsevak Sangh (RSS) member was hacked to death in Kerala's Thrissur on Sunday, November 12. The Bharatiya Janata Party (BJP) has alleged that the ruling Communist Party of India (CPIM), in Kerala, is behind the murder of Vadekkethala Anandan.
Unidentified assailants have repeatedly stabbed him after they rammed their car into his bike in Nenmini near Guruvayur in Thrissur.
He was rushed to the hospital even as he was bleeding profusely but succumbed before reaching the hospital, the police are quoted as saying by Hindustan Times.
BJP national president Amit Shah in a tweet has condemned the murder and demanded an explanation from chief minister Pinarayi Vijayan.
He wrote, "I condemn the brutal killing of a young RSS Swayamsevak K Anand in Guruvayur,Kerala. The continuous violence by CPM workers & the protection to such political killings is now before the nation. CM Pinarayi must explain what his govt is doing to curb criminal elements in his rank".
Anandan was an accused in the murder case of CPI (M) activist Mohammed Kasim five months ago and was out on bail. According to the police, his murder can be an act of revenge.
The state RSS-BJP has called for a bandh in Thrissur on Monday in protest against Anandan's killing. Recently, Kerala BJP president Kummanam Rajasekharan, accompanied by BJP president Amit Shah, took out a statewide rally against what it termed as red and jihadi terror.
The security has been tightened in Thrissur following the murder of the RSS member.
Meanwhile, the Akhil Bhartiya Vidyarthi Parishad (ABVP) and the RSS students wing had organised a rally on Saturday, in Thiruvananthapuram, to protest against the political intolerance in the state.
Over a period of 16 years, Kerala has reportedly witnessed around 200 political murders among the both CPI and the BJP-RSS cadres.