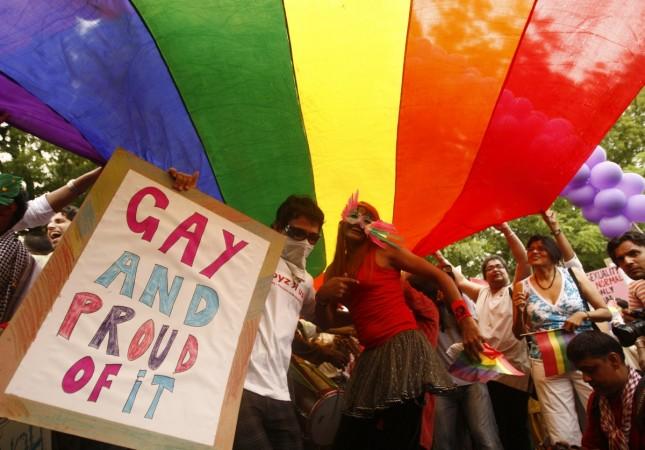 The Rashtriya Swayamsevak Sangh (RSS) seemed to have adopted an uncharacteristic stand on the issue of homosexuality Thursday after its leader said it was "not a crime". However, the same leader, RSS' Joint General Secretary Dattatreya Hosabale took to Twitter Friday to describe homosexuality as a "socially immoral act" and a "psychological" case.
The RSS, the ideological mentor of the ruling Bharatiya Janata Party, has maintained its stand against legalising gay sex, and BJP members have defeated moves in Parliament to decriminalise Section 377 of the Indian Penal Code, which punishes "unnatural" sex with a maximum sentence of 10 years in jail.
However, the RSS seemed to have wavered from its conservative stand Thursday, when Hosabale said at the India Today Conclave 2016: "Why should RSS have an opinion on homosexuality? It is not a crime as long as it does not affect the lives of others. Sexual preferences are personal issues. [sic]"
But Friday, the RSS leader took to Twitter to clarify his statement. He described homosexuality as a "socially immoral act," and said gay marriage should never be allowed.
"Homosexuality is not a crime, but socially immoral act in our society. No need to punish, but to be treated as a psychological case, [sic]" Hosabale tweeted. "Gay marriage is Institutionalization of homosexuality. It should be prohibited. [sic]"
BJP's National General Secretary Ram Madhav retweeted a news story of Hosabale's comments stating homosexuality was not a crime, and also retweeted the RSS leader's clarification Friday.
Last week, BJP MPs led the Lok Sabha to vote against the introduction of Congress leader Shashi Tharoor's private member's bill to decriminalise homosexuality, thus thwarting the second such attempt by the leader. Tharoor had accused the BJP of using "brute majority" to quash attempts to amend Section 377.
While the Delhi High Court had legalised gay sex in a landmark judgement in 2009, the Supreme Court overturned the verdict in December 2013, thus making it a criminal offence again.