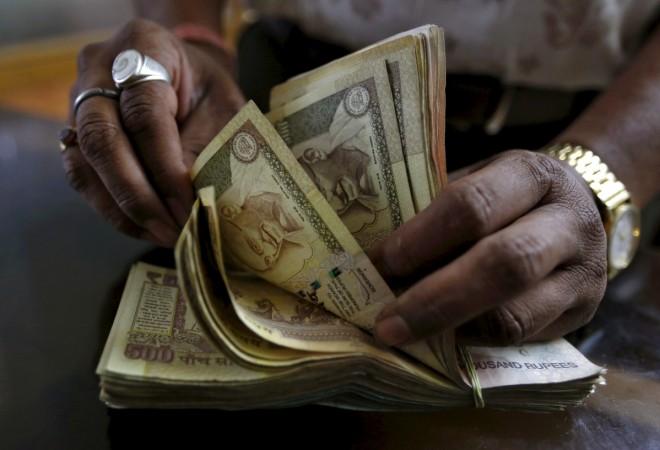 Rajinikanth, Kamal Haasan, Akkineni Nagarjuna, Mohan Babu, Allu Arjun, Radikaa Sarathkumar, Ram Gopal Varma and many other southern celebs have appreciated the Narendra Modi government's decision to ban currency notes with the denomination of Rs 500 and Rs 1,000 to fight against corruption.
Prime Minister Modi addressed the nation at 8 pm on Tuesday and made a historic announcement on banning the notes. Later, in a series of tweets, he explained that this step is taken to fight corruption, black money, terror and counterfeit currency. It is a historical move to strengthen the economy of India.
Narendra Modi tweeted: Today's announcements will give greater strength to fight corruption, black money, terror & counterfeit currency. #IndiaFightsCorruption. Time has come to ensure India's wealth benefits the poor & law-abiding citizens get their due share. Today we have a historic opportunity to weed out the evils in our economy & secure India's future. Jai Hind!"
Hundreds of celebs from south Indian film industry were thrilled to hear PM Modi's announcement. Several of them took to their twitter handles to congratulate the Prime Minister. Here are the comments of some celebs.
Rajinikanth: Hats off @narendramodi ji. New india is born #JaiHind
Kamal Haasan: Salute Mr. Modi. This move has to be celebrated across political party lines. Most importantly by earnest tax payers.
Mohan Babu M: Today is one of the most happiest day in my life. And I have to thank @narendramodi ji for this.He had the guts to take on the corrupt money
Nagarjuna Akkineni: Tweeting frm Paris/congrats @narendramodi Ji!!for rewarding us tax payers/india on the way to become a super economy#IndiaFightsCorruption
Suriya Sivakumar: Hats off to @narendramodi ji and his think tank..!! #DrAPJ's #India2020 is no more a dream..!! @PMOIndia #ProudIndian #salutes
Allu Arjun: Heights of MODIfication
Radikaa Sarathkumar: The new chip embedded notes will entail accountability. This is for people cribbing on the rtrn of black money. Master stroke
Ram Gopal Varma: Hats off and shoes off to Mr.Modi for an exemplary move..can imagine faces of the black money nd fake currency holding fuckers #ModiFucked
Jagupathi Babu: For all the Baaps of #BlackMoney, Here's a Tight slap on their face from our PM @narendramodi. #IndiaFightsCorruption #ModiFightsCorruption
Siddharth: Dear Mr.Narendra Modi. You Sir are a legend! Every patriotic Indian will sleep well tonight.Thank you for this day Sir! #CleanIndia #JaiHind India fights black money. America rewards tax evasion. India wins. #JaiHind
Nikhil Siddhartha: Modi SIR... The Man Who Keeps his Word.. Salute To You SIR.. nd 4 all us folks..No need to Panic..We can follow these rules nd Keep our Cash
Vishal: #ModiJi. Masterstroke.bring on the new India.way to go.wil take time for some to digest but dis is it. Revolution.god bless
Dhanush: Fabulous move #ModiJi. Historical. Respect #Jaihind #Swachbharat!! #ProudIndian
Vishnu Manchu: Hail @narendramodi !!!!!! What a twist, sirji! #blackmoneybuttkicked
Allu Sirish: Master stroke by PM Modi! As an honest tax payer I am very happy with this move. Jai Hind!
Prakash Raj: No need to panic. Just deposit your Rs 500/1000 notes in your bank account. Problem is only for those with unaccounted cash and #BlackMoney.
Pooja Hegde: What a BOLD and intelligent move by @narendramodi..a major step in eradicating black money..much needed step..Respect #BlackMoney
Soundarya Rajinikanth: #ModiJi #Jaihind #Swachbharat
Shanthnu Buddy: Check mate great move towards eradication of corruption by our pm @narendramodi old jokes are creating pathways to a greater future America counting Votes , India's counting 'Notes' checkmate by our very own pm @narendramodi ✅ perfect move to eradicate corruption
Karthika Nair: Gosh.. soo proud2 witness an historic day & 2b be one of the last generation to have our old 500 & 1000 rs. Note collectors edition..
Raj Tarun: Hats off Modi Ji!!! A Fabulous move!!!
Thaman SS: Bye bye 500 @narendramodi love U Sir :) Tendulkar is the luckiest man. He has #100 #100s. #ModiFightsCorruption
Modi SIR... The Man Who Keeps his Word.. Salute To You SIR.. nd 4 all us folks..No need to Panic..We can follow these rules nd Keep our Cash pic.twitter.com/lPNXlyb8vt

— Nikhil Siddhartha (@actor_Nikhil) November 8, 2016