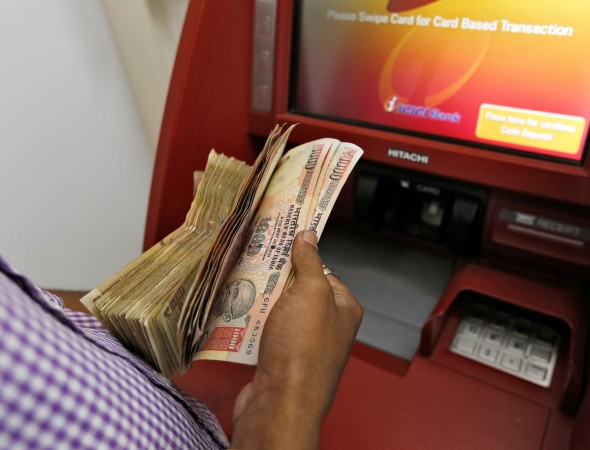 Deposits in Jan Dhan accounts have almost doubled to Rs 87,000 crore after demonetisation from the total deposits of Rs. 45,637 crore as on November 9 in about 48 lakh accounts, prompting the Income Tax Department (I-T Dept) to seek information relating to such deposits.
"All these information are being dissected. If money deposited in these accounts belong to some other persons, necessary action will be taken at an appropriate time," an official was quoted as saying by the Hindu. Small-cash deposits between Rs 30,000-Rs 50,000 have been reported in about 4.86 lakh accounts till November 30. This adds up to Rs 2,000 crore.
Also read: Comparison of interest rates on deposits by senior citizens after PM Modi's speech
Cash deposit inflow into Jan Dhan accounts was highest during the first week after demonetisation at Rs 20,224 crore. However, after that, the pace of deposits slowed down. "The inflow of funds in the accounts after the first two weeks was below Rs 5,000 crore a week and then it reduced to about Rs 1,000 crore per week," the official further said.
Earlier, the I-T Dept had said that deposits amounted to Rs 45,637 crore on November 9, the day when Rs 500 and Rs 1,000 were deemed to be banned in a move designed to eliminate black money and check counterfeit currency and terror financing.
Between November 8-15, about Rs 20,206 crore was deposited in Jan Dhan accounts, while during November 16-22, people deposited Rs 11,347 crore into such accounts. Later, the amount fell to Rs 4,867 crore between November 23-30.
As of December 1, total deposits in Jan Dhan accounts was Rs 410 crore and Rs 389 crore as on December 2, IANS reported.
"The Income Tax Department has identified the local clusters and bank branches where the inflow of Jan Dhan deposits have been more than normal, in order to investigate money deposits in Jan Dhan accounts which belonged to somebody else," an official was quoted as saying by the agency.