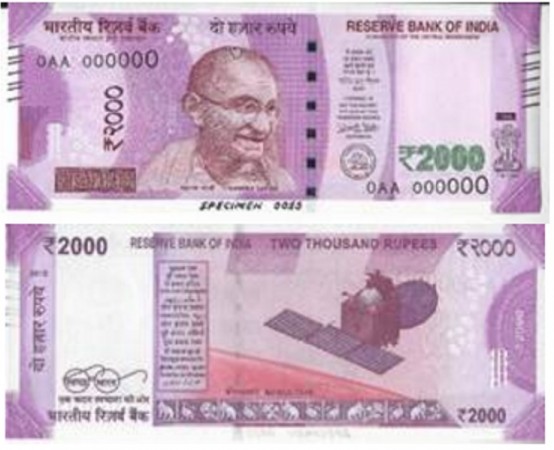 Ever since Prime Minister Narendra Modi announced his demonetisation plan and introduced the new Rs. 2,000 note, there's been a lot of chatter about the new currency's features. Rumours swirled around the web about the new note featuring a GPS tracker (which would've been cool!), while some reports said that India's highest denomination has some language errors.
Well, all those rumours were shot down, only to see new ones emerge. Now people are curious what secrets the new 66mm x 166mm currency holds within. So, people started dipping the Rs. 2,000 currency in water (Oh no, RBI did not say the new notes are IP68 certified).
Multiple videos on YouTube have started trending, where people are shown testing the new Rs. 2,000 note's effectiveness. Just so you know, the new notes are quite durable.
These videos are keeping people from losing their minds over the long queues outside banks, at least to some extent. Hundreds and thousands of users have already watched these videos on YouTube. If you are not too busy counting the scrapped currencies and plotting their exchange, this is quite a pastime.
We have embedded a few videos below that show how the Rs. 2,000 note survives a crush test, colour test and water test.
This video below rates the new Rs. 2,000 note 10 out of 10 in a water test as compared to the older currencies, which scored lower.
Here's another video, which has got more than 6 lakh views in just three days.
Waiting for the new Rs. 500 notes to arrive? Fret not, there will be similar tests by the enthusiastic netizens who are curious enough to vet them while the government is busy circulating them.