With the central government's decision to announce the withdrawal of Rs 500 and Rs 1,000 notes and the introduction of notes of Rs 2,000 denomination, netizens believe the Narendra Modi-led government overlooked some basic errors.
Even as the country is still coming to terms with the currency emergency, adding to the latest turmoil is the question on if there is a printing mistake on the new Rs 2,000 currency note. If you are one of the lucky ones to have laid your hands on the new Rs. 2,000 currency notes, you might have noticed this. Netizens have been quick to point out that on the back of the note, where the value of the currency is written in 15 languages, there seems to be a typo. Now let us try and decode that.
The value of currency is written in two languages at the back of the Rs 2,000 note, English and Hindi. But a closer look at the words in the local languages leaves you with questions. What we noticed is the words "Don hazaar" can be seen at two places. While the first one is "Don hazaar rupaiya", the latter is "Don hazaar rupaiye", which is in Marathi. So is the "Don hazaar rupaiya" in Hindi or is it a typo? Should it not have been "Do hazaar" which translates to Two Thousand?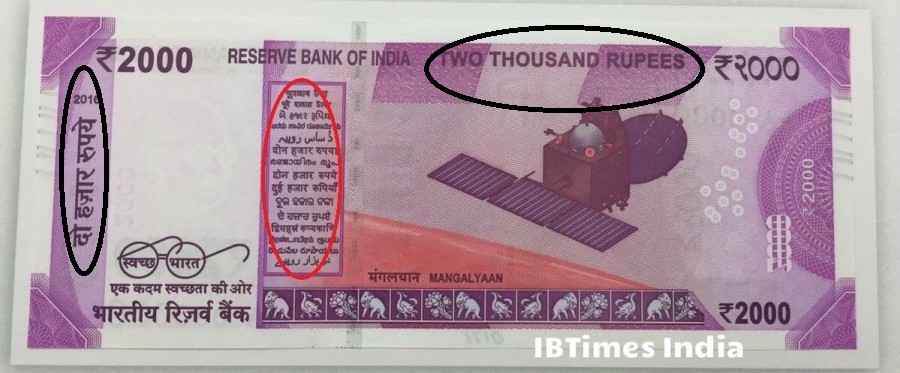 Now the question that begs attention is if this is indeed an error, will the new Rs 2,000 currency note still hold value? Or should we brace ourselves for yet another demonetization of rupee and a trip back to the bank?
Well, we think the fuss is unnecessary. The value of the new Rs 2,000 currency note is written in 15 languages at the back. What the netizens are referring to as Hindi is in fact Konkani. And in Konkani, the words are "don hazaar rupaiya". So if you are wondering where are the Hindi words, you will find that on the left side of the note, at the back and in the front above the picture of Mahatma Gandhi. We thought you should know. Now you can go and pick your new Rs. 2,000 currency notes!