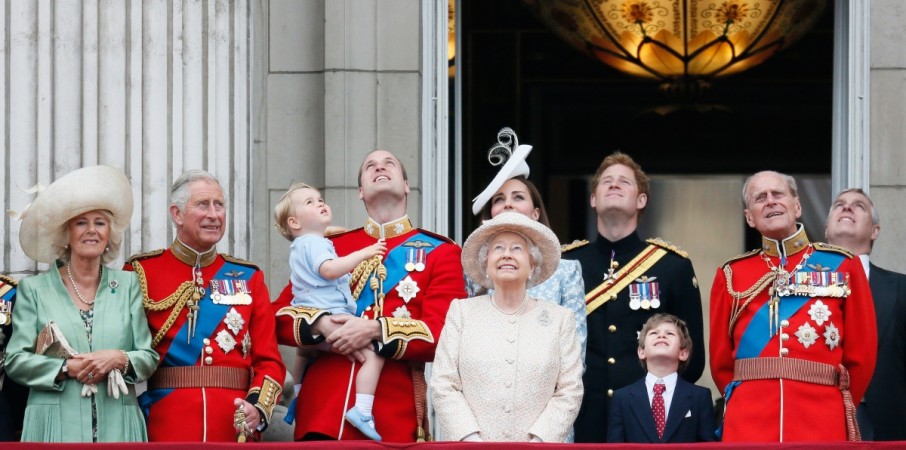 The British Royal Family has again made it to the headlines over a "royal war" between the families of Kate Middleton and Prince William. Reports suggest that the Middleton family and William's parents are at the loggerheads and the reason is their grandchildren Prince George and Princess Charlotte.
A report published in the latest issue of Life & Style magazine claimed that the Duke and Duchess of Cambridge are also caught up in the melee.
"Kate Middleton's mom and Prince William's dad go head-to-head in a bizarre battle over their grandchildren. Though the royals seem to have a fairy-tale life, behind the scenes a war has broken out between the Middleton family and William's parents. With hurt feelings on both sides, an estrangement is growing — and Kate is caught in the middle," Life & Style magazine quoted a source as saying.
According to the magazine, Middleton's mother Carole Middleton has bonded well with Prince George and Princess Charlotte, which is making William's father Prince Charles "jealous." Charles feels that he and his wife Camilla Parker Bowles are excluded from their grandchildren's lives, the magazine reported.
The report further claims that the Duke and Duchess are apparently involved in the fight. William has asked Middleton to talk to her mother about the issue. "Everyone hopes they can put this rift behind them for the sake of the kids... The last thing [Kate] wants is for the war to escalate," the source said.
However, Gossip Cop has debunked the "royal war" report and said that all is well between the Middletons and the royals and both the families have a rich presence in George and Charlotte's lives.
This is not the first time that news of a royal family fight has surfaced online. Earlier this year, Life & Style magazine had reported that Queen Elizabeth II was not happy with Middleton's "out-of-control diva" attitude, but the Gossip Cop rubbished the reports later.