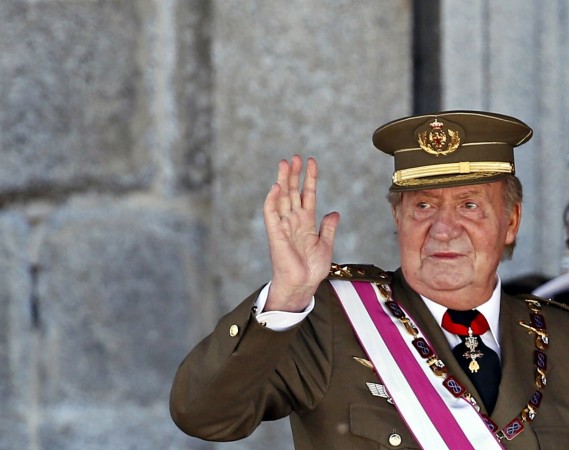 In the latest string of scandals to hit the Spanish monarchy, former King Don Juan Carlos de Borbon, has been hit with a paternity suit by a Belgian housewife.
The woman's claim that she was fathered by him before he became a king would be investigated, guaranteed the Supreme Court of Spain. This would be the first lawsuit to affect the former king, after losing total immunity last year.
The Belgian housewife Ingrid Jeanne Sartiau, began to look into the amount of truth behind a statement her mother made after seeing the king on television one day, reports The Journal. "This is your father", Sratiau claims her mother told her. Sartiau, a woman in her late forties, believes that Carlos fathered her before he became the king of Spain in 1975.
Although this is not the first paternity scandal against Carlos, his loss of total immunity has prompted the officials to probe into the allegation. Some time back, a Spanish waiter Alberto Sola Jimenez had also claimed that he was fathered by the former king. An adopted child, Jimenez, now in his late fifties, had speculated that his birth mother, the daughter of a well-known Barcelona banker, had an affair with the former king before he married Queen Sofia.
In fact, Sartiau and Jimenez even underwent DNA tests in 2012 and made it to the headlines, when the results showed that there was a 91% chances that they had one parent in common.
The 77-year-old royal had lost his total immunity when he abdicated last June, dogged by scandals and health problems. The throne and crown was taken over by his son Felipe VI, who is supposedly destined to salvage the prestige of the Spanish monarchy.