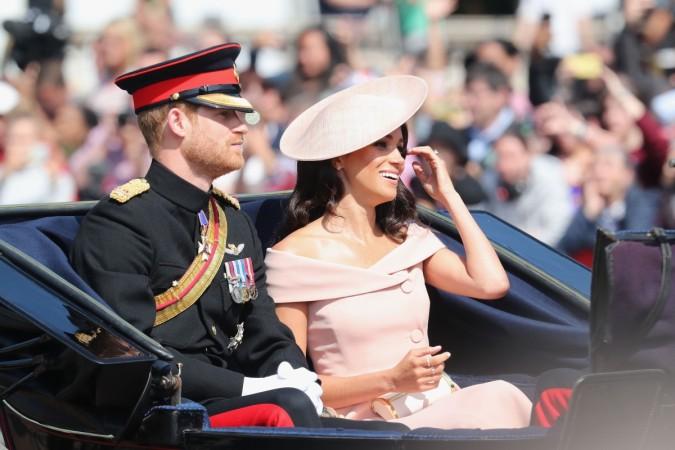 June 19 marks the completion of one month of Prince Harry and Meghan Markle's royal wedding. In the last 30 days, the couple has remained in the spotlight with multiple speculations that hit the news screen every day and many rumours that made fans keep thinking. But at the same time, the strong bonding among the members of the royal family has also grabbed the eyeballs, especially with the new bride.
The very first connection that a new bride establishes is with her groom. Prince Harry and Meghan Markle were much in love way before their marriage, which brought them to the next step of tying the nuptial knot. From the actress walking down the aisle to the duo kissing as an official couple for the first time, every moment captured the affection they both have for each other. Well, when it's about marriage, the bonding with the rest of the family members is evident as well.
Did you go through the wedding video of the couple? Then you must not have this question in mind. Traditionally, it's the bride's dad who makes her walk down the aisle and hands her over to the groom. But this wedding became a special one as the then would-be father-in-law of the actress, Prince Charles, brought her down the aisle to Prince Harry. Meghan's dad could not attend the ceremony but he was happy to see the prince fulfilling a dad's duty on Meghan's D-day.
Within a week of marriage, Meghan had a chance to enjoy a royal outing with Queen Elizabeth. This became a hot topic of gossip among many as the new bride began to be compared to her sister-in-law Kate Middleton who only received the change of the first outing with the Queen after almost a year of getting married to Prince William. Kate, who is always remembered for her stylish looks, is now acting as a guide to Meghan, according to an insider.
A body language expert told The Express that Meghan has been found mirroring the Duchess of Cambridge, which shows her willingness to mix well with her sister-in-law. "Meghan's mirroring of Kate currently involves wardrobe and body language mimicry and this reflects a degree of submission to show a desire for rapport and team acceptance," Judi James said.
The Duchess of Sussex is already a member of the royal family not by words but by acceptance. In fact, she is all set to go for her Royal Ascot, which is too soon compared to that of the Duchess of Cambridge who attended it on the Queen's 90th birthday in 2016, which was five years after her marriage in 2011. Though the Queen invited the latter ever since her first year of marriage, Kate could only make it in 2016.