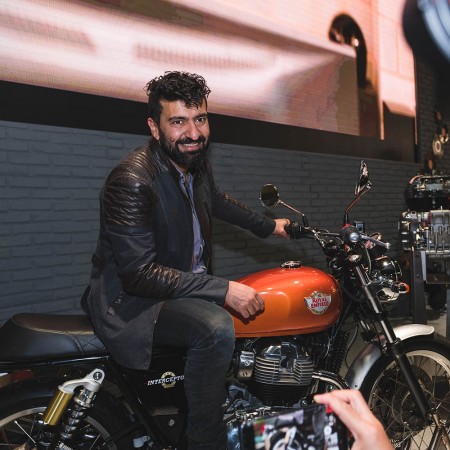 Royal Enfield, the Chennai-based cruiser bike specialist with roots in England, raised some eyebrows at the EICMA show in Milan earlier this month when it unveiled two new motorcycles — the Interceptor 650 and Continental GT 650.
The Royal Enfield twins are powered by an all-new 650cc parallel-twin engine. Such an engine is coming back to the brand's line-up after almost 40 years. The last time a parallel twin was fitted in a Royal Enfield was on the 1970 Interceptor.
Both new motorcycles are flagship models of the brand, and the line of Royal Enfield now looks solid.
The next question naturally is what is next from the Royal Enfield? The company may not hve revealed much on that so far, but CEO Siddhartha Lal has shed some light in a conversation with Autocar.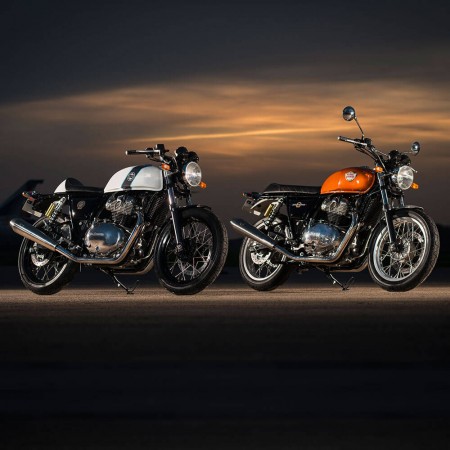 According to the 44-year-old Lal, his company is currently working on two-three new platforms. "We have two-three new platforms under development, but some of them will replace existing ones, for instance, when stricter emission norms come in," Lal said.
India is to adopt BS-VI emission standard in 2020 from the current BS-IV emission standard, skipping BS-V. The words from Lal indicate Royal Enfield has already started working on new models and is updating current models to be compliant with the stiffer emission standards.
Lal also said his company will not shy away from the impending electrification of the automobile industry. "Cities are bursting, mobility is changing, connectivity of vehicles and internet of things is happening, and electrification is on the anvil. We would be fools to just put our heads in the sand and say, 'Look this is all that Royal Enfield is about'.
"Royal Enfield, therefore, has to evolve what it's about – what we now call 'keeping riding pure'. If that means an electric vehicle, we will, when the time comes," Lal said.
Source: Autocar