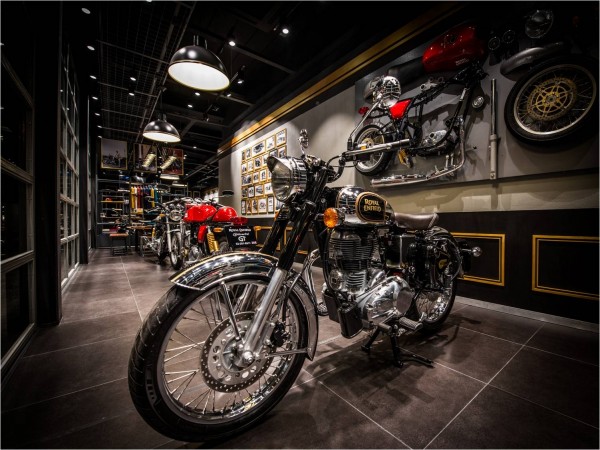 EICMA or the Milan Motorcycle Show in Milan, Italy is one of the largest two-wheelers only expo in the world that happens in November every year. The 2017 edition will kick start on seventh of this month and many cruisers — ADV bikes, sports bikes, luxury tourers, dual-sports, motocross, and enduro machines are line-up this year from leading automakers.
Chennai based Royal Enfield owned by Eicher Motors will be participating the show this time. To create the buzz ahead of the global unveiling, the firm's CEO Siddhartha Lal shared a video on social media forums. The video showcased two motorcycle models in a race track, giving a fair idea of how the exhaust sound of the upcoming models will be.
The video also makes it clear that there will be two motorcycle models from Royal Enfield at the show. The motorcycles are believed to be the flagship models and they will be powered by the largest engine of the brand.
All new 750cc engine
Both motorcycle models will be powered by a newly developed parallel-twin 750cc engine. Though the company has not divulged any details, rumours suggest it will churn out 45-50bhp and a peak torque of more than 60Nm. It is also not clear whether the motor will have different tunings for the two models.
What are the two models?
The spy images so far indicate that one will be a café racer model and the second one will be a modern classic. The café racer model is expected to have same Continental GT cloth with a bigger heart. The Café racer models are widely accepted in the international market and hence, the Continental GT 750's target audience will be primarily export market.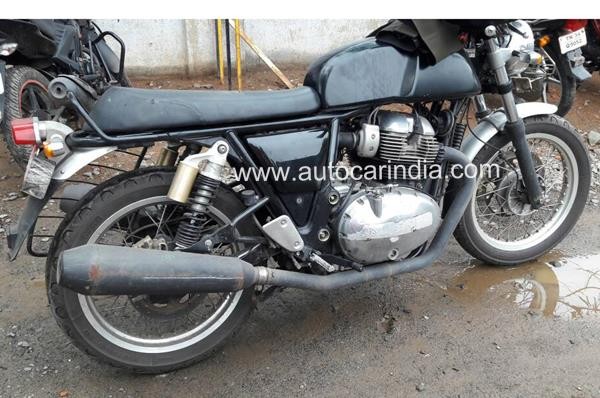 The modern classic model, on the other hand, is expected to feature Triumph Bonneville kind of design. The retro style motorcycle is aimed at the domestic market where there are many takers for such design.
What will the new bike be called?
One of the names that have been rumoured for a very long time is the Interceptor. It is inspired from the name of the bike which Royal Enfield produced in the 1960s and 70s when it was a fully British entity. The previous Interceptor models were sold only in the US and Canada.
Apart from the Interceptor, a few names with a touch of heritage, have also been linked to the upcoming motorcycles. The company sold motorcycles with the names Fury, Meteor Minor, Super Meteor and Constellation during the 1960s and 70s. Royal Enfield may opt two names among these for its upcoming models.