In India, there are motorcycles and then there is Royal Enfield. The signature thump from the exhaust makes the Royal Enfield bikes a man from boys, according to aficionados. However, the company may be forced to ditch the beloved aural cacophony to save the planet.
As the industry swiftly moves towards electric future, Royal Enfield cannot turn its back to the inevitable future. Siddhartha Lal, managing director and CEO, Eicher Motors (Parent of Royal Enfield), is well aware of the situation and told to MoneyControl, "We understand that the technology and business model (of electric bikes) is important. We are not going to be the first in the market with electric motorcycles. But we are starting our work a bit."
"We are working on different ideas and concepts. But again we are thinking of 5-10 year time frame we are not thinking about next few quarters. Right now, it's in the investment phase," he added.
Also read: Honda Rebel 300 patented in India; will it be launched as Royal Enfield rival?
Interestingly, pictures of a Royal Enfield Classic model with electric powertrain was seen online over the past couple of days. The reports claim that the model is on display at Royal Enfield's dealership in Bangkok, Thailand.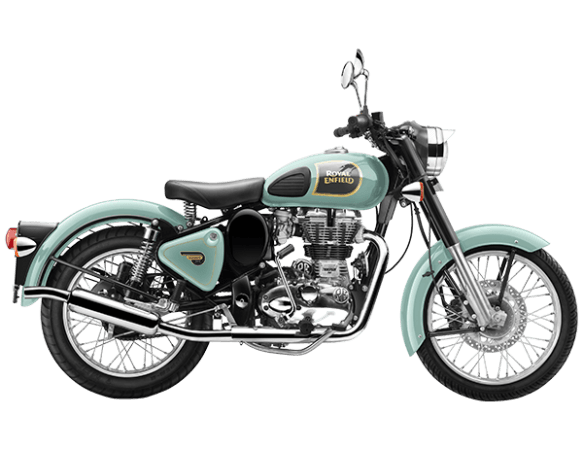 The spotted motorcycle comes with tweaked chassis to house the battery and the chain drive has been replaced by a belt drive. It was also spotted with an all-digital instrument cluster panel and features no exhaust system.
Rest of the motorcycle carries Classic range's design. Currently, it is unknown whether the model is built by the company or a one-off model by an individual. In any case, the model can be considered as a preview of how a Royal Enfield e-bike will look like.
Coming back to Royal Enfield's electrification, procurement of electric system will not be a herculean job for Royal Enfield as Eicher Motors' Swedish partner Volvo is already in the forefront for world automobile electrification. Electric powertrain is silent and hence it will take away the signature thump of Royal Enfield bikes unless the company installs a fake audio unit.