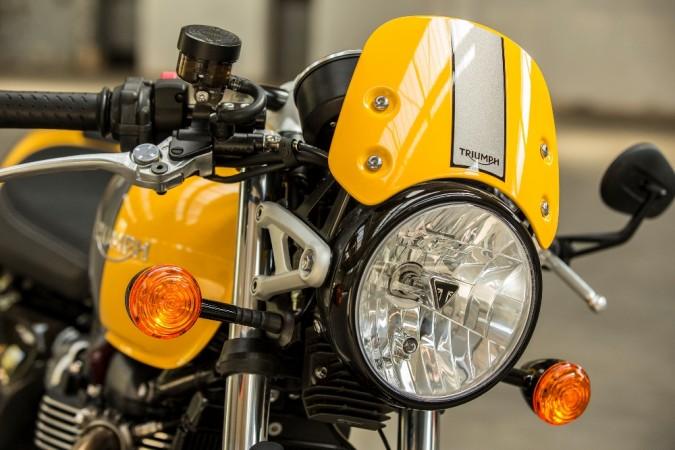 It looks like the newly-formed alliance between British motorcycle maker Triumph Motorcycles and Indian giant Bajaj Auto is set to give a tough time to Royal Enfield.
In the segment from 250cc to 750cc, Royal Enfield now enjoys an unchallenged dominance. Not any longer. The first bike from Triumph-Bajaj is reportedly set to give Royal Enfield a run for its money.
A report in ET Auto claims the first product from Triumph-Bajaj partnership may hit the market in 2020. A concept of the joint project has almost been confirmed and it is likely to be a single-cylinder 500cc bike.
The current entry-level model of Triumph Motorcycles is the Street Twin which is priced at Rs 7.17 lakh ex-showroom in India while the bike from the partnership is expected to be more affordable in the range of Rs 4 to 5 lakh or below.
The mid-sized motorcycles space is one of the fastest-growing segments in India. Royal Enfield now holds a significant share of about 76 percent, followed by Bajaj-KTM with a 21 percent share. Triumph-Bajaj sees a great potential in this segment and the first model is expected give a tough competition to some of the well-established models of Royal Enfield such as the Classic 500 and Thunderbird 500.

Though there is no information about the design of the motorcycle, Ravikumar, president of Business Development at Bajaj says it would be a unique product. "The new motorcycles will combine the iconic heritage of Triumph with the back end efficiencies of Bajaj, thus creating a unique product unavailable to both partners," he explained.
British motorcycle maker also expects the partnership to help it more than double its global business. It hopes that India would eventually emerge as its largest market in the world. India currently accounts for just two percent of Triumph's global volume of 64,300 units. But India may well turn out to be the largest market for the brand once the tie-up is institutionalised. "The partnership with Bajaj will enable us to become a bigger brand within the country more quickly," said Paul Stroud, chief commercial officer at Triumph Motorcycles.
Source: ET Auto