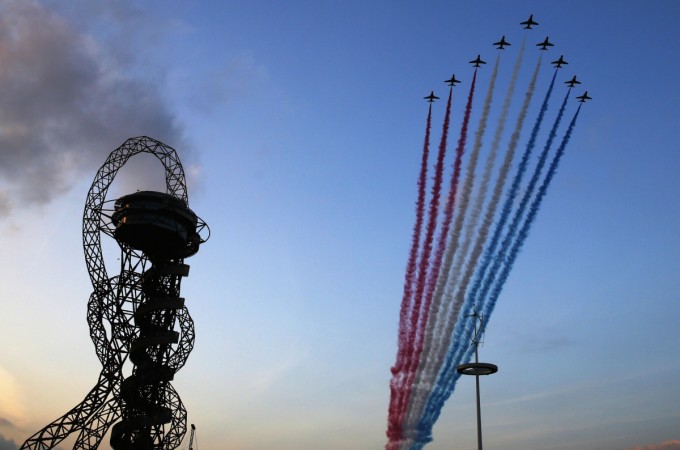 One of the most renowned aerobatics display teams, Red Arrows of the Royal Air Force (RAF), will enthral audience at Indian Air Force Day celebrations in New Delhi on October 8.
The Red Arrows have performed over 4,700 displays in 56 countries. They will be flying Hawk jets, which are single-engine advanced trainer aircraft. India also has the aircraft.
Hawk symbolises UK's partnership with India under the current government's Make in India project. Out of the 123 Hawk jets ordered, Hindustan Aeronautics Limited is manufacturing 99 of them from parts supplied by BAE Systems and engines by Rolls Royce.
Many of Red Arrows' pilots and technical staff have undergone some sort of training in India.
"I was trained in India. I was at the Defence Services Staff College in Wellington. We had lots of opportunities there where we worked together, I trained together with Indians," a pilot told NDTV.
The pilots had participated in the Indradhanush exercise between Indian and UK, while some are graduates of National Defence College and Wellington Staff College.
Previously, during Prime Minister Narendra Modi's London visit, the Red Arrows had decorated the city skies in Indian tricolour.
The Red Arrows, officially known as the Royal Air Force Aerobatic Team, is based at RAF Scampton. The team was formed in late 1964 as an all-RAF team, replacing a number of unofficial teams that had been sponsored by RAF commands.