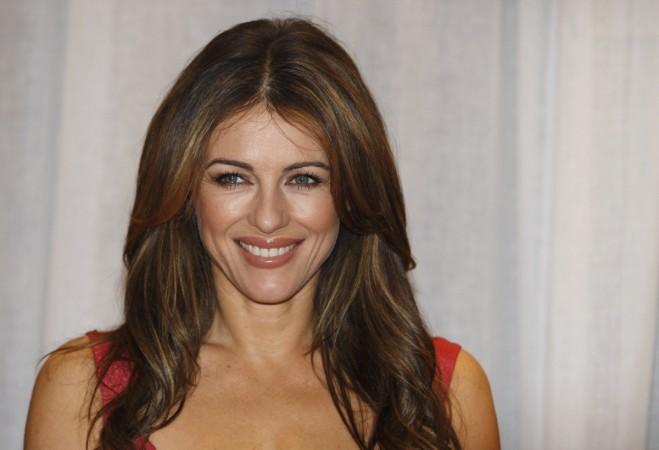 Elizabeth Hurley has never shied away from flaunting her incredible body. The 51-year-old actress, who models for her swimwear range, recently treated her 531k Instagram followers with photos showing her in bikini.
Also Read: Bella Hadid's quirky poses give an eyeful to fans; model reveals her relationship status
On Monday (April 3), The Royal actress posted a beach selfie photo wearing an eye-popping orange halterneck bikini top. The mother of one gave a glimpse of her toned figure in the sexy Instagram photo, which she captioned: "Valley Of The Dolls."
The caption of the image referred to the cult film Valley of the Dolls that was released in 1967. The movie is about three women who come to Hollywood to achieve their dream and make big in the world of glamour.
Later, she posted another bikini photo that flaunted her figure in a plunging navy swimsuit. The bikini features keyhole design and ring detail in gold hardware. She also displayed her slender legs in the bikini shot.
The fans of The Royal star gushed over her look and showered her with compliments on social media.
"I adore royale blue, but you make it melt, Elizabeth!" one user said.
"Always a stunner and great look.x," another said.
"Damn, Thigh gap at 50! SO GORGEOUS!"
"Good morning Elizabeth you are full of pershealth and beauty to me.I just want to love you only."
"WOW so very beautiful young lady!! Have a fantastic time!! Thank you for sharing your beautiful photo and stay safe!!"
"Just as sexy as the first day I saw you...WOW again"
Check out Elizabeth Hurley's Instagram photos below: