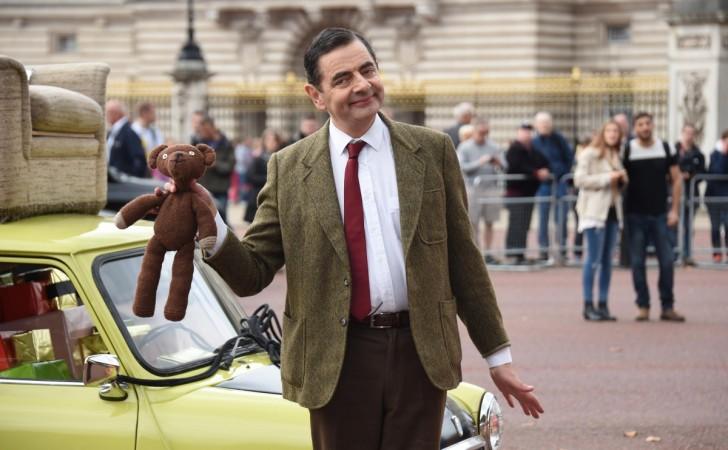 Over the past few years, the biggest headlines involving Rowan Atkinson was courtesy his death hoax. Again and again, the Mr Bean star was killed by the internet, paving a way to numerous RIP messages by fans.
But the actor stunned everyone on Sunday when news broke out that he's expecting his third child with his 33-year-old girlfriend.
Also Read: Pregnant Kate Middleton a bump on Prince Harry - Meghan Markle's engagement?
An insider close to the couple shared the good news with Sunday People, Mirror UK. Atkinson has been dating actress Louise Ford for about three years and they are thrilled to welcome the new baby into their lives.
"Rowan and Louise are over the moon and can't wait for their new arrival," a source said. "It's a very happy time for them both," a source told the site. On Sunday, a heavily pregnant Louise was seen shopping in London confirming the rumour. She is expected to deliver sometime next year.
Though this is the actress's first pregnancy, Atkinson is not new to the process. The legendary actor has two adult children, Ben, 23, and Lily, 21, with ex-wife Sunetra Sastry.
Who is Louise Ford?
Mirror reports that Louise grew up in Bexley, South East London. Her father was a gas fitter and her mother worked with disabled people. She went to RADA acting school, alongside Tom Hiddleston and Gemma Arterton.
Atkinson and Louise met in 2012 on the sets of Quartermaine's Terms. It was the same year that Atkinson separated from his wife. The couple divorced citing irreconcilable differences.
The couple started dating in 2014 when Louise began playing Kate Middleton in The Windsors. Sunetra was unhappy to know that Rowan was in a relationship with a woman 28 years younger than him.
"Sunetra was deeply upset to be replaced by such a younger woman," a source told The Sun at the time.