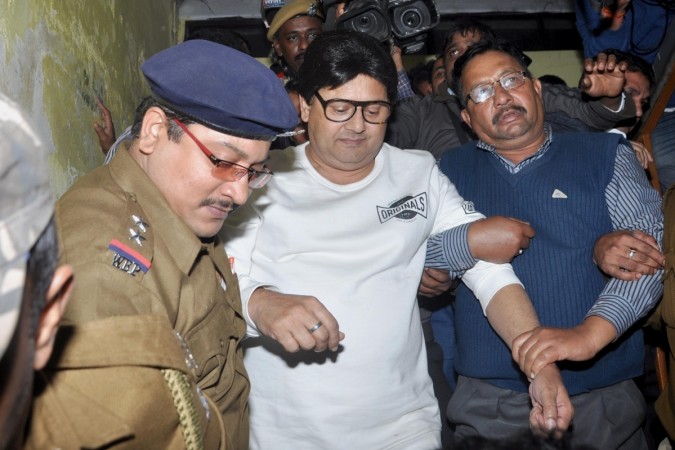 Generally, a probe agency is only too happy to keep a suspect in custody: After all, the longer he or she is with them, the better the investigation can progress. However, that does not seem to be the case with the Central Bureau of Investigation (CBI), which seems only too happy to let Trinamool Congress MP Tapas Pal be sent to judicial custody.
Pal was last week arrested by the CBI in connection with the Rose Valley chit-fund scam, and then sent to the custody of the probe agency twice, for three days each. On Friday, January 6, the CBI court sent him to judicial custody till January 19, and reportedly the CBI is only to happy with this decision.
Varied menu
According to Bengali news outlet ABP Ananda, the reason the CBI is happy to let Tapas Pal go to judicial custody from its own is because of the daily demands of the actor-turned-politician for food — ranging from burgers and pizzas to fried rice and chilli chicken! And he refuses to cooperate in the investigation if he is not given the food he demands.
The report says Pal had claimed in court he was keeping unwell, and even shown how this illness had caused him to fall down once. However, there is little to suggest in his daily diet that he is indeed ailing. The report also says Pal has so far been determining the menu of each of his meals right from the morning, and the variety could put many to shame.
CBI officials intervened
Such has been his demands for food that the CBI is now reportedly more concerned about them rather than how to get information out of him regarding the Rose Valley chit-fund scam. The report also says even some CBI officials have been forced to intervene in Pal's food intake, fearing that he may end up falling ill on account of the large amounts he was consuming.
And his demands are especially inconveniencing, given that Sudip Bandopadhyay — the other Trinamool MP arrested in connection with the scam — is consuming normal jail food.