Manchester United takes on Juventus at Old Trafford on Tuesday in match day 3 of the Champions League and naturally, all the attention has been turned towards a returning Cristiano Ronaldo to Old Trafford – a place that was once his stomping ground.
Ronaldo, 33, came to Old Trafford as a wiry teenager in 2003 and played six seasons for the Red Devils in which time he developed into one of the best footballers in the world, winning the Ballon D'or in 2008 after guiding Manchester United to a Premier League and Champions League double.
Speaking to the press before the game Ronaldo said that coming back to Old Trafford has always been emotional for him. "It's a hugely emotional thing for me to come back," he told the reporters.
"I can remember what it was like when I was here in Manchester. I know all about the history and won lots of trophies here - the cups, leagues, the Champions League. I remember the support. The support is fantastic"
"When I knew we were going to be playing against Manchester United it was huge for me."
There was, of course, something amiss in the press conference as, in what seemed to be a deliberate ploy, the media manager of Juventus avoided taking any questions from the English journalists. The idea behind that was perhaps to protect their player from any possible questions regarding the rape allegations levelled against him by a Nevada woman, Kathryn Mayorga, who claims Ronaldo had non-consensual intercourse with her at a Las Vegas hotel in June 2009.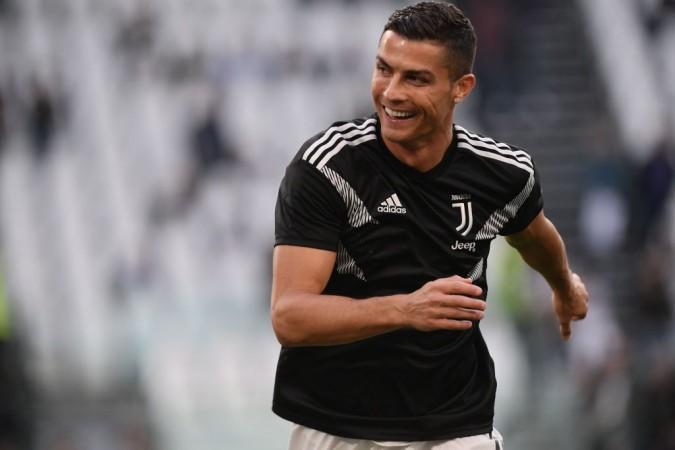 However, a couple of Italian journalists did bring up the issue in the press conference but the Portuguese striker denied the allegations calling himself an example.
"I know I am an example, I know 100%, in the pitch and outside the pitch. I am always smiling, a happy man."
"I play in a fantastic club, have a fantastic family. I have four kids, I am healthy - I have everything, so the rest doesn't interfere on me."
"I am not going to lie on the situation. I am very happy. My lawyers are confident and of course, I am too."
"I enjoy football, my life. The rest, I have people who take care of my life and, of course, the truth is always coming in a first position, so I'm good."
According to recent reports, the allegations levelled against Ronaldo will be investigated on two fronts – one relating to a lawsuit and the other will be a criminal investigation.
Ronaldo, however, seemed very much at ease despite the cloud surrounding his off-pitch actions and went on to extend his gratitude to his 'father in football' Sir Alex Ferguson.
Ronaldo said to the media, "Sir Alex Ferguson is someone I will never ever forget, someone who gave me a huge lift in my career and I would like to express my best possible wishes to him."
The match on Tuesday will be the second time Cristiano Ronaldo returns to Old Trafford since his departure in 2009. Incidentally, the current United boss, Jose Mourinho, was his manager the last time he visited Manchester United in 2013.
In his last visit, Ronaldo scored the winner for Real Madrid in 1-2 victory against a ten-men United and did not celebrate his goal out of respect for the fans that still chant his name at Old Trafford.