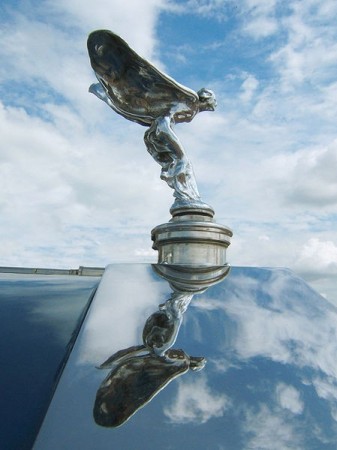 British luxury car maker Rolls Royce's most powerful vehicle, Wraith is reportedly coming to India on 19 August, says new report.
The most powerful and dynamic design model dubbed as Wraith from Rolls Royce will make its debut in the sub-continent on 19 th August, according to Rushlane report which claims to have got the information from sources.
Although the maker of iconic cars like the Phantom and Ghost had earlier confirmed that its powerful car will make its entry into the Indian market in August, the date was not confirmed.
The car, which made its first appearance at 2013 Geneva Motor Show in March, comes with 6.6 liter TwinTurbo V12 engine which generates a power of 624 bhp and 800 Nm torque. The Wraith is powered by an eight-speed automatic transmission and can accelerate from 0-100 km per hour in 4.6 seconds.
The car received tremendous reviews when it was showcased at the recent Goodwood Festival of Speed.
The model has a length of around 5200mm and rides on a wheelbase about 180mm shorter than that of the four-door Ghost. Rolls Royce had first made use of the name 'Wraith' in 1938 and now resused the name with the new model.
The cost of the car for the Indian market is yet to be known. However, the car which is expected to be brought as a Completely Built Unit (CBU), will be pricey in the country. According to various reports, the car will be marketed for a price of ₹4.5 crore.