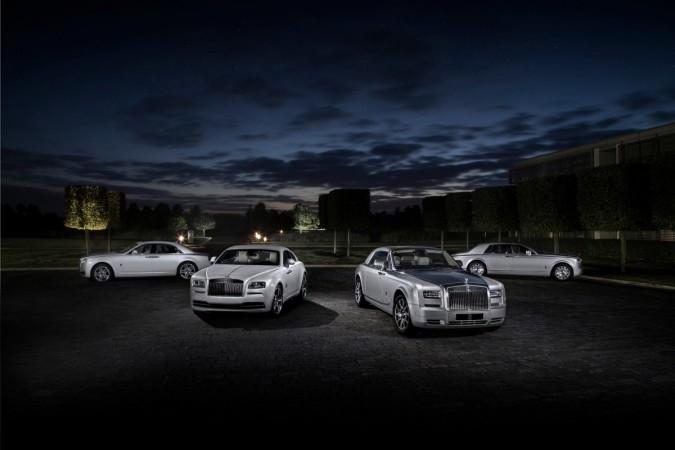 Rolls-Royce Motors sold a record 4,063 cars in 2014 making it the highest number of units it ever sold over a twelve-year period in its 109-year history.
This also marks the fifth consecutive year of increasing sales for Rolls Royce spiking 12 percent on a year-over-year basis.
The company said that sales in Europe rose 40 percent and in the Middle East, it was up 20 percent. Sales in the US and UK also rose by 30 percent and 13 percent, respectively.
Australian sales rose 75 percent while in Japan it rose 60 percent in 2014. The growing numbers were fuelled by increasing orders for the Ghost Series II and the Ghost Wraith.
"This fifth consecutive record year saw Rolls-Royce Motor Cars break through the 4,000 car sales level for the first time in its history. The result confirms that our strategy of balanced, sustainable and profitable growth is delivering and that Rolls-Royce remains the world's leading luxury goods brand," Torsten Müller-Ötvös, chief executive of Rolls-Royce said in a statement, according to The Guardian.
Also, a record number of customers "spent personal one-on-one time with Rolls-Royce's Bespoke design consultants commissioning their personalised vehicles," the company said in a statement, according to BBC.
The year 2014 also saw every Rolls Royce Phantom and Ghost Wraith model leave the headquarters in Goodwood, West Sussex, with some kind of specific customization.
Apparently, people usually send in nail-colours, lipsticks and even shoes to request for the exact matching colour. The whims go from crocodile skin fabric in the interiors to 400-encrusted diamonds inside.
There was a time when Rolls Royce sales were limited to just a mere 100 or few more given its price and strict sales policy. However, over the years, as more people joined the rich club, the luxury car maker saw its sales rising.
But CEO Müller-Ötvös asserted that the company wasn't "pushing volume."
"That is a clear priority. We are always building one car less than we can sell," he was quoted by The Financial Times.
Rolls Royce is poised to reveal if it will start producing SUVs by the end of the year, according to The Telegraph.
"There are lots of rumors around it," CEO Müller-Ötvös said addressing the possibility.
"The question is not, 'Is it the right segment?' The segment in general is a very attractive and it will grow over the years to come. For me the main question has always been, 'Is it the right segment for Rolls-Royce, does Rolls-Royce fit into that segment, how will we look in the segment?' We are working on that intensively and we are making progress," he added saying they haven't made a decision yet but will arrive at one by the end of 2015.