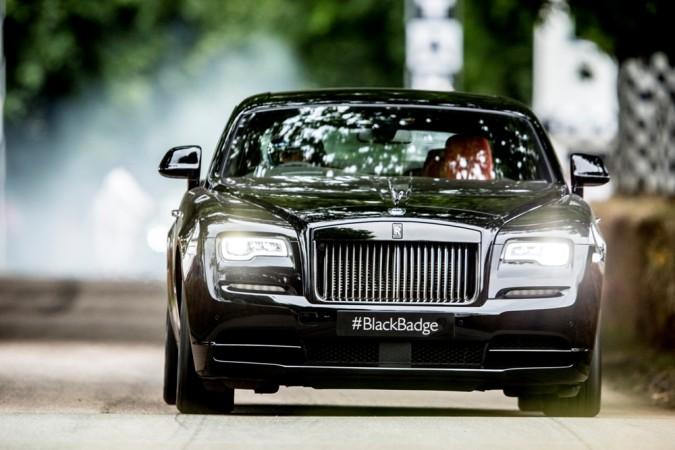 British luxury car maker Rolls-Royce has recorded milestone sales in 2016. The BMW-owned marque sold a total of 4,011 cars in more than 50 countries last year. This is the second highest annual figure of the automaker in its 113-year history.
Also read: First Rolls-Royce SUV Project Cullinan teased; to be launched in 2018
Rolls-Royce also registered an increase of 6 percent in sales last year compared to the calendar year 2015. The company has increased sales in all global regions except the Middle Eastern countries.
The firm recorded its highest-ever sales in both American continents combined (up by 12 percent), Europe (up by 28 percent) and Asia Pacific (up by 5 percent). Individual markets such as Japan, Germany, UK, China and the USA also exceeded previous sales records. The sales in the company's new stronghold, the Middle East, came down post economic and political uncertainty. Despite the setback, Middle East was the third largest market of the company in 2016 and the Dubai dealership is the highest selling outlet globally.
"2016 has proven the perfect year to sign off the successful first chapter of the renaissance of Rolls-Royce. Success for Rolls-Royce is success for Great Britain and we reaffirm our commitment to maintaining the Home of Rolls-Royce in the UK," said Torsten Muller-Otvos, CEO of Rolls-Royce Motor Cars.
The company opened six new dealerships in 2016, bringing the global dealership network to 136. The Wraith, Dawn and Ghost family of luxury cars are key products behind the spike in sales. Rolls-Royce brought new Black Badge variants for both models last year, which further enhanced sales. The year 2016 was also the final year of production for the seventh-generation Phantom, the flagship vehicle of the marque.
The company opened its first ever Rolls-Royce Boutique in Dubai in October 2016. Boutique includes an inspiration studio, bespoke atelier, Pinnacle cafe, affinity partner display, virtual reality configurators and staging for bespoke one-of-one motor cars and newly-launched collections.