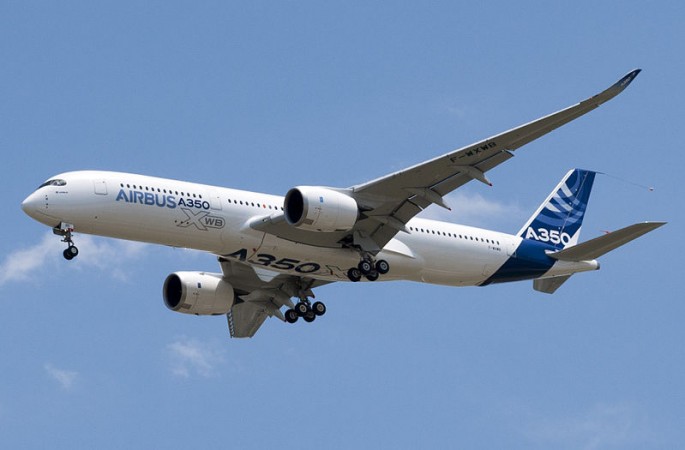 Emirates Airlines has cancelled an order for Airbus's 70 A350 aircraft, UK aero-engine maker Rolls-Royce has revealed.
Emirates placed 50 orders for the A350-900 and 20 for the A350-1000, which were confirmed in 2007, with deliveries due from 2019. Rolls-Royce stated that the cancellation would lead to a £2.6bn hit to its order book.
"While disappointed with this decision, we are confident that the delivery slots which start towards the end of this decade vacated by Emirates will be taken up by other airlines," read a Rolls-Royce statement. "Demand for the Airbus A350 remains strong, with more than 700 aircraft and 1,400 Trent XWB engines already sold."
"We retain a close working relationship with Emirates and continue to support their 38 Rolls-Royce powered wide body aircraft currently in service," it added.
Meanwhile, an Emirates spokesperson informed BBC that the decision was made after the airline reviewed its fleet requirements.
Airbus, who builds the aircraft's body, also suffered heavy losses like Rolls-Royce but stated they are confident new orders in the near future would compensate the loss suffered by the cancellation.
"There's no impact on the programme as deliveries were scheduled to start at the end of the decade," an Airbus spokesman was quoted as saying.
This comes after the company stressed that it is "very confident" in its A350 XWB programme.
"Half a year before entry into service, the A350 XWB order book stands at a healthy 742 firm orders. The A350 flight test campaign is progressing well and is on track for Type Certification in the coming months," an Airbus statement read.
"Interest in the game changing A350 has always been very high with customers. Airbus expects the A350 order book to continue growing in 2014."
A350, which is a competitor to Boeing 787 Dreamliner, has been overwhelmed by years of delays and cost overruns. The two-engine, wide-bodied airliner is the first Airbus jet with both fuselage and wing structures, made primarily of carbon-fiber-reinforced polymer.
A350 can carry 250 to 350 passengers in a typical three-class seating layout, or can accommodate a maximum of 440 to 550 people, depending on the variant of the plane.