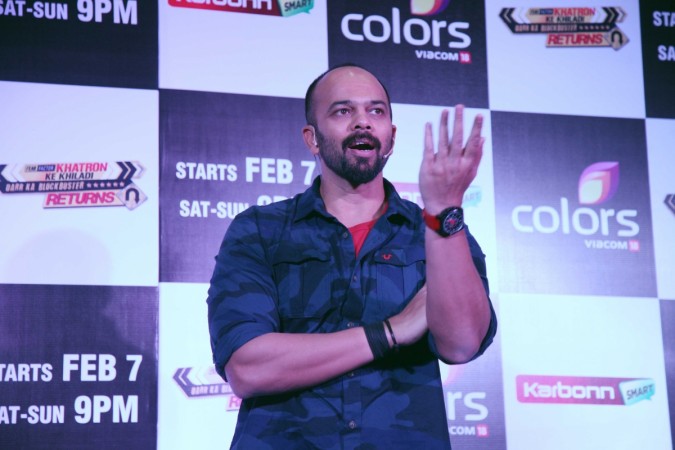 After "Dilwale," filmmaker Rohit Shetty is set to direct his next projects. He has recently confirmed his upcoming movies — "Golmaal 4" and "Ram Lakhan" — will go on floors soon.
While interacting with the media at Zee Cine Awards 2016, Shetty said he is currently working on their scripts. "I have two scripts right now. One is 'Golmaal 4', that's confirmed. I think people are waiting for me to start it. The other is the 'Ram Lakhan' remake with Karan (Johar). Both the films are at the scripting stage right now. We will start working on them after six months," Shetty said.
Both films have been kept on hold for a long time. In 2014, Dharma Productions had announced that Karan Johar and Shetty would come together for the remake of "Ram Lakhan." But there had been no update regarding the film's making after that.
There were rumours that the film might have been shelved, but then speculation regarding the film's cast started surfacing. Ranveer Singh, Varun Dhawan, Shah Rukh Khan, Ajay Devgn, Sidharth Malhotra, Hrithik Roshan, Abhishek Bachchan and Shahid Kapoor are some of the stars who were, at some point of time or the other, being considered for the film.
However, when asked about the cast at the award ceremony, Shetty said they are still working on the script, so nobody had been cast yet. Meanwhile, Karan is busy shooting his film "Ae Dil Hai Mushkil", starring Aishwarya Rai Bachchan, Ranbir Kapoor and Anushka Sharma.
On the other hand, there were rumours that Shah Rukh and Ajay could star in "Golmaal 4" and Priyadarshan might direct the film. But, Shetty's statement at the Zee Cine Awards 2016 red carpet made it clear that he would direct the film, but he didn't say anything about the cast.
Watch here what Rohit Shetty told reporters at the award ceremony: